According to Neil Hunt, chief product officer for Netflix, the service is expecting to stream movies and television programs in 4K resolution within the next year or two. While playback of 4K, which delivers about four times the HD resolution of 1080p, requires compatible monitors (and could eat up a consumer's monthly data cap), Netflix is preparing its proprietary Open Connect content delivery network to address issues involving larger bitrates.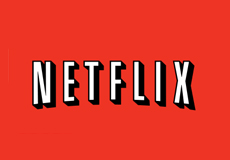 "Hunt believes streaming will be the easiest channel to deliver 4K content into homes compared with TV broadcast and packaged media," reports Home Media Magazine. "Challenges include the bitrates (20-40Mbps) required to deliver 4K and whether enough households have ISP connections capable of delivering the required speed."
"We have much work to do with the compression and decode capability, but we expect to be delivering 4K within a year or two with at least some movies and then over time become an important source of 4K," Hunt said in an interview with The Verge. "4K will likely be streamed first before it goes anywhere else."
Hunt explained that much of the original series "House of Cards" was shot in 4K and is being mastered in full HD for streaming. "We hope to have some 'House of Cards' 4K encodes later this year," he said.
Hunt told The Verge that he is optimistic about the new possibilities that come with high frame rates, but there is work to be done. "I would love to see the industry get to 60p as a routine standard for shooting material in the first place, instead of the exception," he explained. "The Ultra HD standard allows for 48p, 60p and 120p framerate delivery, but there's a bunch of pieces missing along the way: the encoders don't necessarily support the high frame rates."
"The current HDMI connector standard doesn't support the full 120p frame delivery rate," he added. "We have a lot of work as an industry to make the frame rate catch up to the same kinds of high quality as the pixel resolution."
Home Media notes that Sony has thus far been the most aggressive in pushing 4K technology to retail. The company is expected to "launch two new Ultra HDTV sets as well as a 4K movie download service this summer," according to the article. "This spring, Sony Pictures Home Entertainment will begin releasing Blu-ray Discs mastered in 4K — a first for the industry."