Netflix recently announced it would begin to block VPNs (virtual private networks), which consumers use to get around geographic-based content licensing restrictions. The company has turned a blind eye to VPN usage, but that was before it distributed its content globally, now live in 190 countries. Netflix has a reason to protect its content (especially its originals) and infrastructure investments, and it can't offer all content to every country. But there's another, just as potent reason for the move.
According to Wired, Netflix is trying to do an end run around the fragmented content distribution market by buying global content rights. "If all of our content were globally available, there wouldn't be a reason for members to use proxies or 'unblockers' to fool our systems into thinking they're in a different country than they're actually in," said David Fullagar, Netflix vice president of content delivery architecture.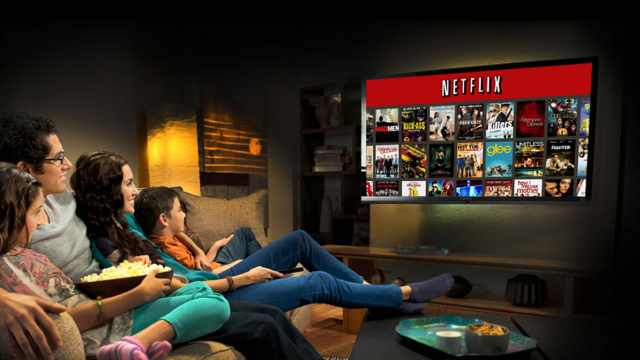 The chance to reach a global audience may be "too good for the studios to pass up." Netflix, of course, already has the global rights to its own original content, which has proven to be popular around the world, and can exercise those rights to build its own brand.
Still, Netflix has obstacles to navigate. Cracking down on VPNs may alienate potential subscribers, especially those that have been regularly using VPNs to watch content. Blocking VPNs could also encourage more piracy, says Wired.
The Wall Street Journal sees other threats. After Netflix won out over local media companies for the rights to premiere gothic TV drama "Penny Dreadful," many of those same media companies have been discussing joint bidding as a way to counter Netflix's influence.
"The competition is bloody fierce," said Sweden's Modern Times Group executive Jakob Mejlhede, whose company operates streaming service Viaplay. "If you enter into a straight up bidding war with Netflix, you are most likely going to lose."
Currently, in bidding for global rights for original series, Netflix offers to pay premiums equivalent to 120-150 percent of a show's cost; studios typically recoup about 70 percent of production costs with fees from first-airing rights to a TV network, and rely reruns to make up the rest — and generate a profit.
Discussions are in their early stages, and getting numerous companies from countries around the world to agree on content is an obstacle. "But taken together, the talks are a burgeoning rebellion against Netflix's growing global might," says WSJ.
Netflix has a lot of muscle, but it needs to keep up subscriber growth to pay for its ambitious original content series. And although it's expanded to 190 countries, it has yet to "turn its international investments into profits." Domestically, Netflix is also facing U.S. streaming competitors — including Amazon and Hulu — which are pursuing their own global plans.
Topics:
Amazon
,
Content Licensing
,
David Fullagar
,
Global
,
Hulu
,
Jakob Mejlhede
,
Joint Bidding
,
Licensing
,
Modern Times Group
,
Movies
,
Netflix
,
Networks
,
Original Content
,
Penny Dreadful
,
Piracy
,
Programming
,
Streaming
,
Streaming Video
,
Sweden
,
TV Shows
,
Viaplay
,
Video
,
Virtual Private Networks
,
VPN