Since COVID-19 shut down in-person concerts, live-streaming versions from the likes of Diplo, John Legend and Keith Urban have become the norm. At first the streamed concerts were mostly free and aimed at soothing nerves or raising money for charity. Since then, concerts have become more professionally produced while artists also experiment with interactive Q&A sessions, specialized mini-concerts and performing in video games. Some artists, like Erykah Badu, built their own platforms — and venues, media organizations like Billboard and NPR, and even retailers such as Urban Outfitters and Navy Exchange started participating.
As it becomes apparent that in-person concerts will not return until 2021, reports The New York Times, those involved in producing concerts wonder if technology can be harnessed to improve them — and make them closer to a real show, with fan interaction — and if people can be persuaded to pay for them.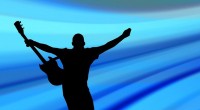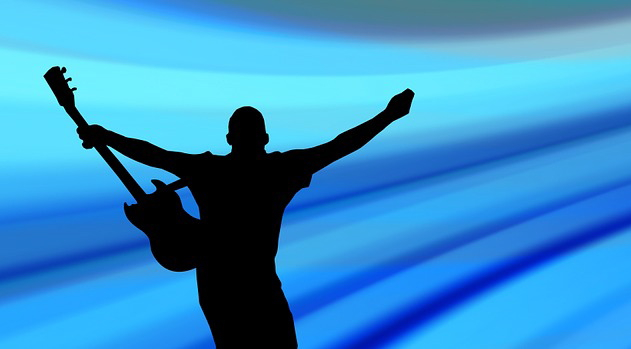 "StageIt, a live-streaming platform begun in 2011, saw such a surge after the coronavirus lockdown that its payment processors initially suspected fraud," notes NYT. Another startup, Topeka, charges fans for mini-concerts and Q&A sessions with artists via Zoom. In the beginning, the greatest challenge "was how are we going to tell people what Zoom is," explained founder Andy Levine.
Since the pandemic began, Topeka has grown from one employee to 10 and, at a recent Jason Isbell event, 150 fans paid $100 per stream "to see and be seen by Isbell." The recorded event will be available later to 2,000+ fans at $25 per ticket.
Live streaming refers to everything from solo home videos to Instagram series, free-form Zoom calls and performances in video games. Brad Paisley, who did his first live stream on March 19, has tried different ways to stream, the latest being a full stage show at rehearsal space Steel Mill outside Nashville. "The house concerts were charming but odd," said Paisley. "There's my dad with one iPad and my wife with another, staring at me. She's wincing as I have an awkward moment."
In April, Pollstar "estimated that worldwide ticket revenue would tumble by about 75 percent, or $8.9 billion if concerts didn't return in 2020." In another poll, "90 percent of independent venue owners predict[ed] they'll have to shut down completely by the fall without a federal bailout or some other income source."
Live Nation furloughed 20 percent of its staff "as part of a $600 million cost-cutting effort," as its EVP of global partnerships & content distribution Kevin Chernett noted that live streaming will never replace "the emotional connection an artist has with their fans."
"I don't think we're going to replace all the touring revenue," he added. "But we're certainly willing to find out a tolerance level and interest from fans to see where it goes."
At Digital Mirage, a virtual electronic music festival, performers have played for free, with viewer donations raising $300,000 for a Sweet Relief Musicians Fund. Digital Mirage organizer Blake Coppelson said they could "potentially charge" for the next festival. Other live-streaming platforms have had similar success, as have artists that "create entire virtual tours, with each show geo-blocked and therefore available for streaming only to fans in a particular city or region."
Topics:
Andy Levine
,
Billboard
,
Blake Coppelson
,
Brad Paisley
,
Concerts
,
Coronavirus
,
COVID-19
,
Digital Mirage
,
Diplo
,
Erykah Badu
,
Instagram
,
Jason Isbell
,
John Legend
,
Keith Urban
,
Kevin Chernett
,
Live Nation
,
Live Streaming
,
Music
,
Music Festivals
,
Navy Exchange
,
NPR
,
Pollstar
,
StageIt
,
Sweet Relief Musicians Fund
,
Topeka
,
Urban Outfitters
,
Zoom