At South Korea's largest cinema chain, CGV Cinemas, gamers are able to rent otherwise-empty auditoriums for a few hours to play games on movie screens. In that country, many movie theaters are still closed and those that are open can only accommodate 50 percent capacity, which is what gave CGV employee Seung Woo Han the idea of renting to gamers as a new revenue stream. Now, before 6:00 PM, up to four people can rent a big screen for two hours for about $90, a figure that rises to $135 in the evening.
BBC reports that, "the scheme is called Azit-X after 'azit,' the Korean word for hideout." The revenue from renting screens to gamers is paltry compared to what CGV would reap from selling movie tickets. A half-filled 100-seat auditorium brings in $600 and a half-filled 200-seat auditorium brings in $1,200 — not including revenue from concessions.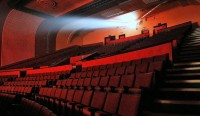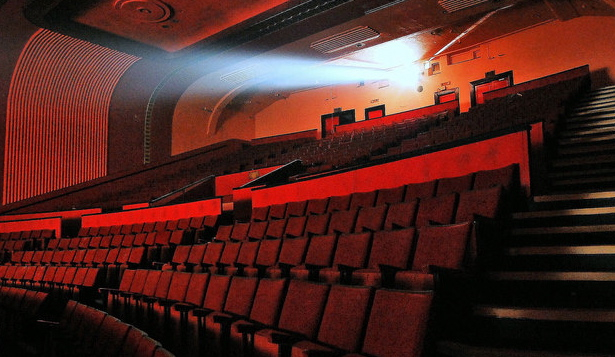 The employee who came up with the idea said he "realized that films and video games share many similarities." "Both have a storytelling aspect to them, so if someone can enjoy watching a film in the cinema, I thought they would also enjoy playing computer games in one," he said.
Since launching the rental service, "auditoriums have been booked more than 130 times," mainly by men in their 30s and 40s, as well as couples and families. CGV also makes money by delivering its cinema food to customers' homes. "People who miss our foods and have fond memories of eating their favorite cinema foods while watching movies in cinemas want to relive the experience at home instead," said CGV Cinemas spokesman Seon Hyeon Park.
In the U.S., Malco Theatres — with theaters in Arkansas, Kentucky, Louisiana, Mississippi, Missouri and Tennessee — has also been renting its screens to groups of up to 20 people. The service, dubbed Malco Select, charges $100 for two hours or $150 for three hours.
According to Malco vice president and director of marketing Karen Melton, "it is gaining traction, and is becoming popular, but nothing is adding to our profitability at this point." BBC adds that, "other U.S. chains, such as AMC and Cinemark, have been allowing customers in small groups to book auditoriums for private screenings."
In the UK, "cinemas are closed to cinemagoers due to the latest lockdown restrictions," although one art house, Genesis Cinema, has kept its café open. Genesis owner Tyrone Walker-Hebborn said the pandemic has "been the most difficult period I've ever known in my 21 years in the industry … and it has potentially damaged the film industry forever."