Motorola Mobility says it will not initially allow third party developers to create applications that use the contextual computing capabilities of its new Moto X Android smartphone, which is a feature that makes the phone distinct from its competitors. According to analysts, the move is perceived as an example of how Motorola is protecting what it thinks is its competitive advantage. The company aims to have the Moto X do more, but more efficiently.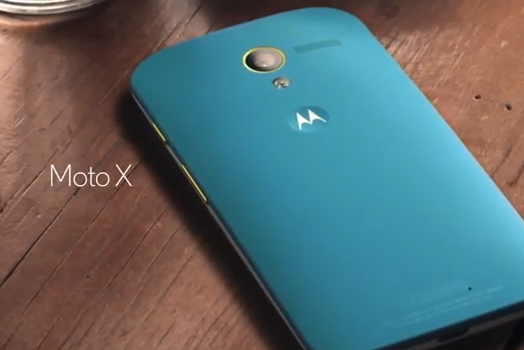 The Moto X has two processors, a natural language chip and a contextual computing one, designed to operate together with sensors and software. This is to provide a more personalized user experience compared to other available smartphones, according to Motorola.
"For example, users can access the phone's Google Now personal assistant application, ask 'do I need an umbrella today?' and receive current weather information for their location," explains The Wall Street Journal. "This 'touchless control' feature allows users to set their alarm, check their calendar or get directions using voice commands, even if the display is powered off."
Motorola will not give third-party developers access to the contextual computing capabilities, preventing them from creating software such as expense management or logistics applications that use the Moto X's touchless control capabilities. Instead, the company will continue to determine how to expand Moto X's contextual capabilities, according to Punti Soni, Motorola's vice president of product management.
"At this point we're concentrating on creating the best experience possible on the device," said Motorola spokesperson William Moss. "At some point we may open those systems to third party developers, but there are no immediate plans."
Google and Motorola are more likely to retain some programming interfaces to stay ahead of Samsung, which could use APIs to create their own version of Motorola's contextual functionality for its own devices, said Carolina Milanesi, a Gartner analyst. "That's a problem for enterprises who might want to take advantage of APIs to build apps," she said.
"Available for $199 on contract in the U.S., Canada and Latin America at the end of August, the phone has a couple other features notable features, including 24 hours of battery life, according to the company. Motorola is also pairing the phone with 50 gigabytes of free Google Drive storage, in addition to the 15GB Google currently allows Drive users, for a total of 65GB. That's a lot of photos, documents and files," notes WSJ.
Related Stories:
How Does the Moto X Stack Up Against Apple's iPhone 5 and Samsung's Galaxy S4?, AllThingsD, 8/1/13
Google Leans on Motorola with Hardware Push, The Wall Street Journal, 8/1/13
It's Here! Moto X Officially Debuts with Customizable Moto Maker Site, Digital Trends, 8/1/13
How Does Moto X Compare to iPhone 5 and Galaxy S4?, Digital Trends, 8/2/13
The Inside Story of the Moto X: The Phone That Reveals Why Google Bought Motorola, Wired, 8/1/13
Topics:
Android
,
API
,
Apple
,
Apps
,
Contextual Computing
,
Developers
,
Drive
,
Galaxy
,
Gartner
,
Google
,
Google Now
,
iPhone
,
iPhone 5
,
Mobile
,
Moto
,
Moto Maker
,
Moto X
,
Motorola
,
Motorola Mobility
,
Personalized
,
Phone
,
S4
,
Samsung
,
Smartphone
,
Third Party
,
Touchless
,
Touchless Control
,
User Experience
,
Wired
,
Wireless