Speaking at MIPCOM this week, Netflix Chief Content Officer Ted Sarandos said his company is going to modernize the distribution model of movies. The online streaming video service has new film deals in the works, including a sequel to "Crouching Tiger, Hidden Dragon," and a four-picture agreement with Adam Sandler. Netflix's original films will have a day-and-date release, so that viewers can have the option of watching the movie in theaters, buying the DVD, or streaming it on demand beginning the same day.
Sarandos called the current model of distribution "antiquated." Although the day-and-date releases face opposition from theater operators Regal Cinemas, AMC Theaters, and Cinemark, he believes that the entertainment industry will be able to better serve an audience that is increasingly seeking on-demand content.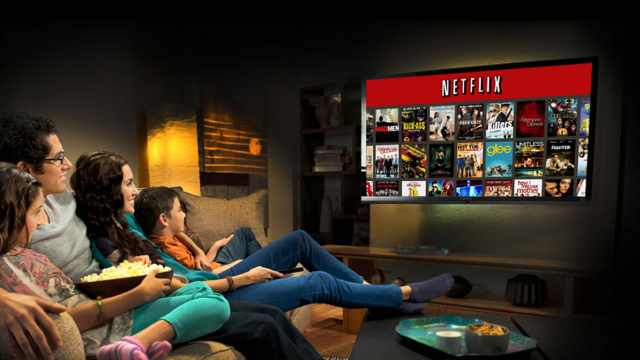 Sarandos also predicts that TV networks will start releasing full seasons of shows all at once, a distribution method that Netflix pioneered with its original series.
In addition to the Sandler film deals, Netflix also has an agreement with comedian Chelsea Handler to star in several Netflix series. Handler's new late-night talk show is set to launch in early 2016 on the streaming service. She has also signed on to do a stand-up special and four docu-comedy specials.
Netflix is also expanding its business abroad. Sarandos said the service's launch in six European countries last month was "on-par with other successful launches elsewhere in the world." "Orange is the New Black" was the most watched show on Netflix in all six territories, according to The Hollywood Reporter.
The company will continue to add content, and even an original series, to its European service. Netflix commissioned a French-language drama, "Marseilles," as its first foreign language series. Meanwhile, the new period drama "Marco Polo" will premiere in 50 countries.
Topics:
Adam Sandler
,
Chelsea Handler
,
Cinemark
,
Crouching Tiger Hidden Dragon
,
Distribution
,
DVD
,
Europe
,
Film
,
France
,
Germany
,
IMAX
,
Marco Polo
,
Marseilles
,
Movies
,
Netflix
,
On Demand
,
Online
,
Orange Is the New Black
,
Original Series
,
Regal Cinemas
,
Streaming
,
Ted Sarandos
,
Theatrical Release
,
Video
,
VOD