Microsoft rolled out its new Microsoft 365 Personal and Family subscriptions, to be available April 21. The plans, which will replace and enhance current Office 365 plans, are priced at $6.99 per month for Personal (one person) plans and $9.99 per month for Family (up to six people) plans. Both of the new plans include Office and access to a Microsoft Family Safety app and new features in Microsoft Teams for consumers, both of which will debut later this year. Other new features will continue to be unveiled over time.
The Verge reports that the 38 million current subscribers to Office 365 Personal and Home will "automatically transfer over to Microsoft 365 Personal and Family next month." The Microsoft Family Safety app "is designed to allow families to share their location and manage screen time across multiple devices … [and] similar to Apple's Find My app, [it] can generate notifications when a family member leaves home, work, or school, and enables location sharing."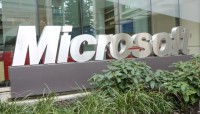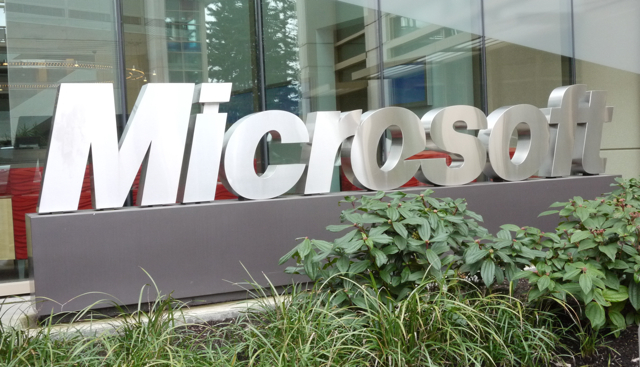 Parents can even "keep an eye on first-time drivers in a household." The app manages screen time "across traditional Windows PCs, Android devices, and even Xbox consoles, so it's all synced into a single location and limits can be set centrally."
Microsoft is also "previewing new home features for Microsoft Teams that are now part of Microsoft 365 subscriptions … designed to let friends and family connect in a group chat or through video calls, and share to-do lists, photos, and other content all in one location." Teams will not replace Microsoft's Skype, "but it's clearly where a lot of Microsoft's energy is focused right now."
For existing Office 365 subscribers, Microsoft will add the ability to "access the existing Editor feature of Word, which is more of an advanced proofing service than the regular grammar and spellcheck features."
PowerPoint "is also getting some exclusive features for Microsoft 365 consumers … designed to make your presentations feel less boring … [and] Excel is also getting new data types … powered by information from Wolfram Alpha" and exclusive to Microsoft 365 subscribers.
Money budgeting is improved with Excel's return to "Microsoft Money personal finance management roots to make it easier to track and analyze spending in Excel." With this feature, which will be available first in the U.S., "Microsoft will connect to your bank and credit card accounts to import transactions and balances and generate alerts for fees, changes, and monthly spend."
Outlook will offer the "ability to link your work and personal calendars on the web."
Also new for subscribers is Office's "exclusive access to more than 200 new templates and thousands of images and videos from Getty Images." Microsoft is also "bundling in 300 new fonts and 2,800 new icons for use across Office … [and] unveiling a new Password Monitor feature for its Edge browser today." The company is "also working with Adobe, Experian, Bark, Blinkist, and others to offer limited-time access to other premium consumer subscriptions."
Related:
Microsoft Brings Teams to Consumers and Launches Microsoft 365 Personal and Family Plans, TechCrunch, 3/30/20
Microsoft Teams Is Coming to Consumers — but Skype Is Here to Stay, TechCrunch, 3/30/20
Slack Adds Microsoft Teams Video Call Options, Engadget, 4/1/20
Topics:
365 Family
,
365 Personal
,
Adobe
,
Android
,
App
,
Apple
,
Bark
,
Blinkist
,
Edge
,
Editor
,
Excel
,
Experian
,
Find My iPhone
,
Getty Images
,
Microsoft
,
Microsoft Family Safety
,
Microsoft Money
,
Microsoft Outlook
,
Microsoft Teams
,
Office 365
,
Password Monitor
,
PC
,
PowerPoint
,
Skype
,
Subscription
,
Windows
,
Wolfram Alpha
,
Word
,
Xbox