Microsoft is on track to acquire Nuance Communications, an AI and speech recognition software company, for about $16 billion. The company intends to expand its offerings in medical computing; Nuance already has speech and text data related to healthcare, an established customer base and the transcription tool Dragon. According to Microsoft, the purchase will "double the size of the healthcare market where it competed to almost $500 billion." With the purchase, Microsoft could also develop advanced AI solutions for the workplace across numerous industries. Microsoft's last big purchase was LinkedIn, for $26.2 billion in 2015. 
The New York Times reports that Microsoft and Nuance have worked together since 2019. Microsoft chief executive Satya Nadella noted that, "Nuance provides the AI layer at the healthcare point of delivery and is a pioneer in the real-world application of enterprise AI."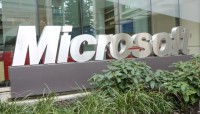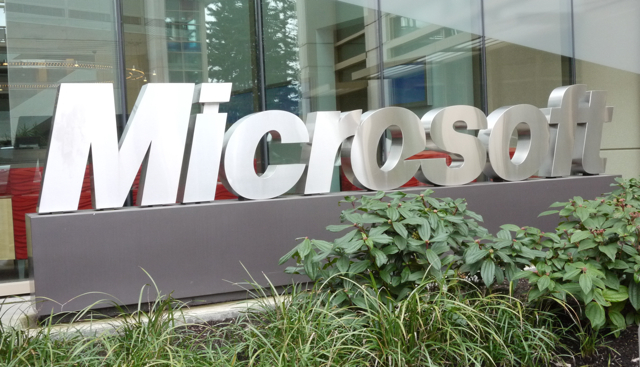 Stifel analyst Brad Reback said that Nuance's track record in healthcare's technical and complex vocabulary "means Microsoft could introduce other types of businesses" with their specialized terminologies. Nuance chief executive Mark Benjamin said he and his colleagues "saw the opportunity to superscale how we change an industry."
Microsoft, which ended 2020 with $132 billion in cash, spent $7.5 billion on ZeniMax Media and has been looking at buying Discord. A potential deal for TikTok fell through. In the deal with Nuance, "Microsoft will pay $56 a share in cash, up 23 percent from Nuance's closing price on Friday — a total of about $16 billion."
The transaction, including assumed debt, "values Nuance at about $19.7 billion." Nuance was a pioneer and leader in speech recognition in the 1990s and 2000s and "provided part of the underlying technology for Siri," which debuted on the Apple iPhone in 2011. Microsoft speech recognition researcher Li Deng urged the company to buy Nuance in 1999, but "Microsoft balked, feeling the price was too high."
Benjamin reported that Nuance's healthcare business grew 37 percent last year. According to Microsoft, "Nuance technology was used by more than 55 percent of physicians and 75 percent of radiologists in the United States and in 77 percent of hospitals in the country." As Wedbush Securities managing director of equity research Dan Ives said, "the deal gives Microsoft access to half a million doctors and some of the largest hospitals around the world."
Bloomberg reports that, although "for much of the last decade, Nuance's sales have stagnated as the early pioneer of speech-recognition products wasn't able to innovate fast enough … given the impressive technology and potential inside its latest AI solution for healthcare, a purchase of Nuance makes sense."
Nuance's Dragon Ambient eXperience (DAX), which debuted in February 2020, "records voice conversations between doctors and patients, then leverages AI to find the proper context for the discussions and automatically creates detailed clinical documentation for review." Doctors surveyed said it enables them to focus on patients, and their burnout rates dropped from 72 percent to 17 percent.
Nuance predicted that, "revenue from DAX could rise to as much as $250 million by 2023 from an estimated $15 million or so this year."
Related:
Microsoft's Nuance Gambit Shows Healthcare Is Shaping Up as Next Tech Battleground, The Wall Street Journal, 4/13/21
Topics:
Artificial Intelligence
,
Brad Reback
,
Dan Ives
,
DAX
,
Deep Learning
,
Discord
,
Dragon
,
Dragon Ambient eXperience
,
Enterprise
,
Healthcare
,
iPhone
,
Li Deng
,
LinkedIn
,
Mark Benjamin
,
Medical Computing
,
Microsoft
,
Nuance Communications
,
Satya Nadella
,
Siri
,
Speech Recognition
,
Stifel Nicolaus
,
TikTok
,
Wedbush Securities
,
ZeniMax Media