Microsoft recently invited journalists into its Envisioning Center for a peek into its vision of the future — in particular, its vision of the future of productivity. Inside the center, Microsoft houses some of its prototype work. Journalists witnessed teams working together on giant collaborative screens, meeting in rooms equipped with devices to automatically recognize participants, and doing work at touch-powered desks. The bulk of all provided demonstrations revolved around the use of touch, voice, and augmented reality. This marks a new way forward for Microsoft.
"Whereas in the past Microsoft may have attempted to modernize Windows, Office, and its other software and services, the company is increasingly looking to the web and open-source community to tackle these broader tech challenges," reports The Verge.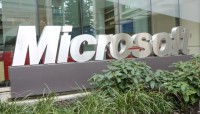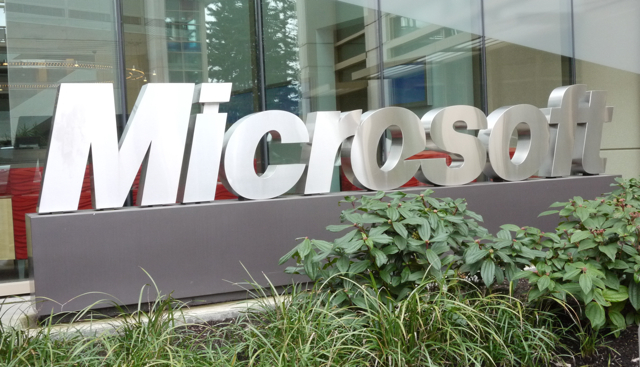 Driving this encompassing vision is what Microsoft calls the Fluid Framework, defined as "a way of speeding up collaborative work on the web by breaking down document structures into modular components," notes The Verge.
Anton Andrews, who runs Microsoft's envisioning team, says that elements of this framework are like Lego blocks, allowing the easy transfer of data from one experience to another. "For us it's just content," said Andrews. "The Fluid Framework just lets us play with all these bits."
The demos presented to visiting journalists revolved around improving collaborative work when using documents, in meetings, and more. One such demo was of the "Surface Hub wall," which combines "projection technology with 100-point Surface Hub sensors to transform walls into smart surfaces that support touch, stylus, and even voice input," explains The Verge.
Andrews also demonstrated technology for enhancing virtual meeting experiences.
"At the center of this future meeting was prototype hardware that could recognize up to nine meeting participants and use AI to pick up subtle body language that a remote participant might miss. There's also a live transcription service, Cortana integration to help run the meeting, and augmented reality to label every participant so you never forget someone's name," according to The Verge.
Microsoft will continue to open-source parts of Windows to allow for community improvements.