Microsoft is submitting designs for its new server, Project Olympus, to the open source Open Compute Project eight months before it will be completed, in an effort to influence the data center market. By offering open source designs, the company pressures hardware manufacturers such as Hewlett-Packard to lower pricing of its own cloud infrastructure products. Among the new server's key strengths are that it can use different international power standards without a need to tweak the hardware and can run a variety of applications.
According to Bloomberg, Microsoft's Kushagra Vaid, GM for the cloud hardware engineering group, said the company will begin using the new server in its data centers by mid-2017. The company released the design early to maximize collaboration with other server makers. putting even more pressure on companies such as HP and Dell, since "many cloud operators forego brand-name hardware."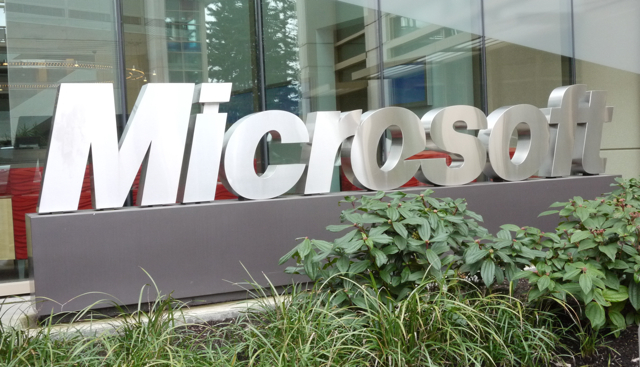 Microsoft has been buying 90 percent of its servers based on Open Compute designs since 2014, from Original Design Manufacturers (ODM) of generic hardware and Original Equipment Manufacturers (OEM).
Microsoft isn't the only data center operator that prefers this wider choice of suppliers; "Amazon, Google and Facebook also opt for the often cheaper, unbranded servers, in some cases to the exclusion of the name brands." For Bloomberg Intelligence analyst Anand Srinivasan, "this dramatic shift in the server market, helped along by the open sourcing of cloud server designs, has given the U.S. hardware behemoths of yesteryear a choice of two bad options."
"You participate in the business and its large revenue source but at very low margins, or if you don't participate, you miss out on the opportunity, but your margins stay solid," he said.
Vaid reports that Project Olympus, designed for a standard 19-inch server rack, features "a universal motherboard that can accommodate a wide variety of applications and workloads from artificial intelligence to big data," and is "designed to be modular, so users can tweak it and add additional processors, storage and components as needed." Also new is "a universal power connection unit" making it easy to handle different types of electrical connection and standards, a change that "will save about four weeks of work when Microsoft and or others are rushing to deploy systems globally."
"This will help accelerate the growth of cloud computing," he said. "Because of the productivity gains and the time to market agility that will come about."