Microsoft's gross margins for its commercial cloud business (including Azure and Office 365) grew to 67 percent, driving the company's robust fiscal Q2 earnings on record sales. Microsoft chief executive Satya Nadella revealed that revenue from this sector grew 39 percent to $12.5 billion. Company executives told analysts that the gross margins percentage will increase this year while margins rose for the fourth consecutive quarter, noting that this reflects the "huge opportunity" selling cloud products and infrastructure.
The Wall Street Journal reports that Microsoft chief financial officer Amy Hood stated, "if we can continue to capture the revenue growth, continue to meet customer needs and scenarios, pick and thoughtfully invest in industry level solutions to grow those things, I worry less about the mechanics of the [gross margin]."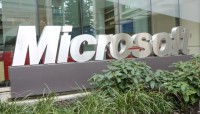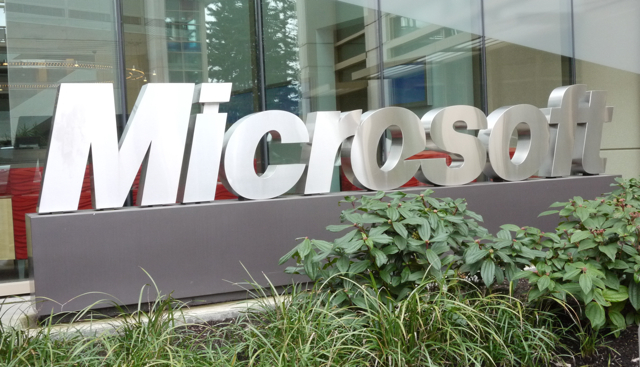 WSJ adds that, although "the company's stock has gained 63 percent over the past 12 months, roughly doubling the rise in the tech-heavy Nasdaq Composite Index … improved margins are surprising as Microsoft has spent heavily to fuel cloud growth and narrow the gap between it and Amazon, which still has a dominant market share in the business worldwide."
Microsoft beat out Amazon for the Pentagon's cloud-computing contract valued at up to $10 billion over the next decade, but Amazon is contesting that award. In the wake of that win, Microsoft's "quarterly revenue rose 14 percent to $36.9 billion … [and] earnings rose to $1.51 a share, up from $1.08 a share for the same period last year."
FactSet's surveyed analysts "had expected earnings per share of $1.32." In Q3, Microsoft's revenue rose between 12 percent and 14 percent "from a year earlier to $34.1 billion to $34.9 billion, as analysts polled by FactSet expected $34.11 billion." Azure sales also "increased 62 percent in the second quarter from a year ago, a steeper increase than the first quarter."
According to Stifel, Nicolaus & Co. analyst Brad Reback, Azure will be Microsoft's single biggest revenue contributor in the next two to three years. FactSet also stated that, "Microsoft's intelligent cloud segment, which includes its Azure cloud services, had sales of $11.87 billion, up 27 percent from the year-ago period and exceeding analysts' expectations of $11.4 billion."
The company's "productivity and business process division, which includes LinkedIn and commercial subscriptions to the Office 365 product suite, had $11.83 billion in sales, up 17 percent from the same quarter a year ago," whereas analysts expected sales of $11.43 billion. Analysts were surprised that "the legacy Windows personal computer operating software business, the Xbox gaming business and Surface hardware" rose 1.7 percent to $13.21 billion from Q2 last year, when they had expected a 3 percent slump.
"We don't think we'll see sustainable growth with Windows, but we also don't think a cliff is coming," said Jonathan Neilson, a finance director with Microsoft's investor relations team. "The underlying demand is there."