Big Tech's battle with news publishers has moved to the U.S. where Congress is considering legislation to help publishers collectively negotiate compensation from social media sites disseminating their copyrighted content. Meta Platforms reacted strongly to the bill, called the Journalism Competition and Preservation Act. "If Congress passes an ill-considered journalism bill as part of national security legislation, we will be forced to consider removing news from our platform altogether rather than submit to government mandated negotiations that unfairly disregard any value we provide to news outlets through increased traffic and subscriptions," the company tweeted.
"Facebook's statement followed a recent change in which the news-oriented legislation was attached to the National Defense Authorization Act, a bill focused on national security," reports The Wall Street Journal.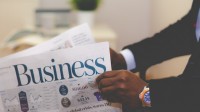 "The bill was introduced by Senator Amy Klobuchar (D-Minnesota) with bipartisan support and would enable publishers to negotiate with social-media platforms like Facebook and Google over how their content is distributed on such platforms," writes Business Insider, noting, "this includes requiring social-media firms to pay for news content."
Last year, Facebook removed news from its Australian platform for several days, as the country moved legislation requiring Big Tech, including Alphabet's Google, to negotiate payment for news media content. Facebook restored news after the Australian government agreed to changes in what was then draft language and is now law.
Similar legislation is pending in Canada, where Meta threatened to take action. New Zealand has also proposed a version of the law, modeled after that of Australia, which was designed to incentivize digital platforms to reach voluntary agreements with local news outlets. The EU is also enforcing publisher payment plans.
"The U.S. bill would create a baseball-style arbitration process similar to Australia's, enabling smaller publishers to negotiate for compensation when technology giants such as Facebook and Google use their content," WSJ writes.
Large national news organizations such as WSJ and The New York Times wouldn't be subject to the U.S. bill, which is designed to help local and nascent outlets that find themselves ill-equipped to barter with tech giants, although smaller newspaper chains and TV station groups may  benefit.
"A recent Senate committee approved the bill after a meeting to advance the legislation hit a bump when Democrats and Republicans began disagreeing over how it treats content moderation," WSJ says, noting "Meta earlier began telling publishers in the U.S. it wouldn't continue paying them to feature their content in the platform's news tab."
Google is working on a publisher payment plan — dubbed the Google News Showcase — but WSJ reports the U.S. launch is behind schedule as "some U.S. publishers have hesitated to accept licensing deals from Google."
Topics:
Alphabet
,
Amy Klobuchar
,
Australia
,
Big Tech
,
Canada
,
Congress
,
Copyright
,
Facebook
,
Google
,
Google News Showcase
,
JCPA
,
Journalism
,
Legislation
,
Local News
,
Meta Platforms
,
New Zealand
,
News
,
Publisher
,
Senate
,
Social Media
,
Subscription
,
The New York Times
,
The Wall Street Journal
,
Twitter