Google News is trying to keep peace with publishers while adding functionality to its feed with a revamped desktop that lets users customize up to three topics on the home screen. For example, Local News, World News and Top Picks can be set to display across three-columns. Meanwhile, the global payment battle between content providers and Alphabet's aggregator has achieved closure in France, where the competition authority said a settlement has been reached after a two-year legal battle and a $525 million fine. Terms include a pledge from Google to give news providers estimates of indirect revenue generated from news content that appears in its search results.
The developments coincide with Google News' return to Spain after an eight-year hiatus triggered by a law requiring aggregators to pay news providers for content, including snippets appearing in search results. Spain last year replaced the blanket rule with updated European Union copyright code that lets publishers negotiate individually with the tech giant regarding discovery and monetization.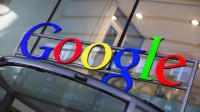 Google News is now available in more than 125 countries and 40 languages, the company says. Many of them are offered via the Google News Showcase, a content licensing portal "powered by a $1 billion investment in news organizations," the company says, citing "more than 700 news publications" serving as worldwide participants in the portal (not yet available in the U.S.).
Operative since October 2020, the Google News Showcase lets publishers set their own terms of use. In May 2021, the German Federal Cartel Office (FCO) opened an antitrust investigation against Google that centers on its News Showcase and whether its "opt-in" feature is a way to circumvent EU laws requiring publisher payment. This week the FCO expanded its probe to include Google Maps, Reuters reports.
It's hard to imagine a global news infrastructure functioning without Google News search, and the company is clearly trying to improve the news experience for readers with updates like the "most cited" feature rolled out earlier this year, and this new dashboard refresh, which helps searchers "easily find stories from local news publishers," TechCrunch writes, quoting Google's blog post in a story about the News dashboard revamp.
The Wall Street Journal reports that as part of its settlement in France, "Google has dropped its appeal of last year's fine, and will allow publishers with which it has already struck deals to renegotiate their licenses with the benefit of the new commitments." Google says it now has licensing deals with more than 150 French publications and more than 650 European news deals and wants to "move forward" in complying with the new EU copyright laws.
Related:
Google News Reopens in Spain After 8-Year Break, Drops Ad Revenue Fight in France, The Hollywood Reporter, 6/22/22