Ahead of next year's U.S. Presidential election, social platform Twitter is planning to introduce a new policy that intends to help curb manipulated media including altered videos known as "deepfakes." Twitter plans to create its first ever such policy regarding deepfakes and will seek feedback from the public in doing so. Meanwhile, Amazon Web Services has joined Facebook, Microsoft and others in the Deepfake Detection Challenge (DFDC) and will serve as a tech partner and committee member helping to oversee the challenge.
According to the DFDC site, the challenge "invites people around the world to build innovative new technologies that can help detect deepfakes and manipulated media. Identifying manipulated content is a technically demanding and rapidly evolving challenge, so we're working together to build better detection tools."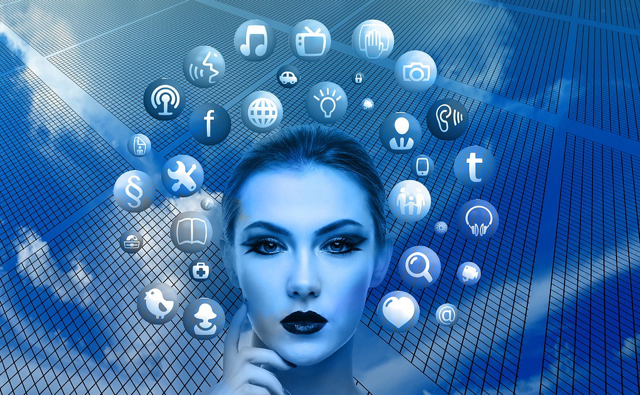 The Deepfake Detection Challenge will launch this December and run through the end of March 2020. A training dataset is being created specifically for the DFDC. "The challenge will be global and participants will need to agree to our dataset license before participating in the challenge," explains the FAQ page.
"The DFDC already had a string of big names behind it, including Microsoft, MIT, The New York Times and the University of Oxford," Engadget reports. "However, the addition of AWS illustrates the shared interest in combatting deepfake videos. Fake news and similar deceptions are already common problems for many of them, and it's only going to get worse as the technology advances."
"Deepfakes and other misinformation have already been part of the 2020 election cycle," reports Bloomberg, citing that "a doctored video of House Speaker Nancy Pelosi that made the congresswoman look like she was slurring her words made the rounds on Facebook."
After Facebook faced criticism for not removing the doctored video, chief exec Mark Zuckerberg admitted they should have flagged it earlier.
"Facebook is also under pressure from Democratic presidential candidates for failing to fact-check political advertising after President Donald Trump shared an ad claiming known falsehoods about rival Joe Biden," notes Bloomberg.
Topics:
Advertising
,
Amazon
,
Artificial Intelligence
,
AWS
,
Deepfake Detection Challenge
,
Deepfakes
,
DFDC
,
Donald Trump
,
Facebook
,
Fake News
,
Internet
,
Joe Biden
,
Mark Zuckerberg
,
Microsoft
,
Misinformation
,
MIT
,
Nancy Pelosi
,
Partnership on AI
,
Presidential Election
,
Social Media
,
The New York Times
,
Twitter
,
University of Oxford
,
Video