Anheuser-Busch, AT&T, Kellogg, Bayer and Nestle are a few of the advertisers using blockchain to dig deeper into the economics of online advertising. With blockchain, they can learn if real people or bots are viewing their ads and how much of their digital ad spending is going to middlemen. Blockchain, touted as a secure and transparent way to keep transaction records, is booming, and now the advertising world — rife with less-than-transparent dealings — hopes that blockchain can help cut down on wasted dollars.
The Wall Street Journal reports that, "marketing-intelligence firm Warc estimated that of every dollar spent world-wide last year on 'programmatic' ads — a term used for ads bought using automated software — just 40 cents on average made it to the publisher selling the ad space." The rest of the money is a so-called tech tax that advertisers pay to an "intricate chain of vendors."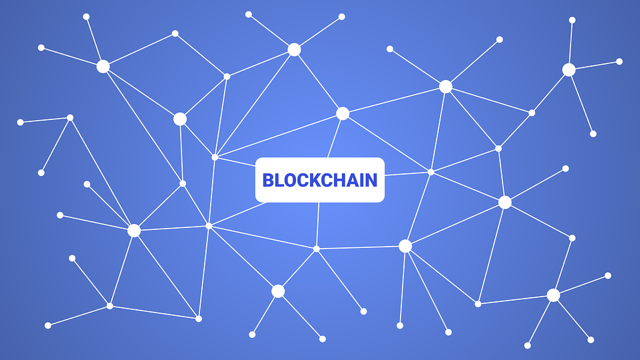 Some marketers "manually audit digital ad campaigns," but the advocates of blockchain say this technology is faster and more reliable, and "can also help track whether ads are running on websites with real traffic and on portions of them visible to ordinary users."
"The objective here is not about savings, it's more about transparency to make sure we are reaching consumers in the most relevant way," said Anheuser-Busch global marketing vice president Lucas Herscovici, whose company has "tested a solution from mobile ad-tech firm Kiip that records ad campaign data to the blockchain."
"I believe in the next two to three years, most of the programmatic media will move to being blockchain-based because advertisers will want transparency and this will provide it," explained Herscovici.
Blockchain is, however, an extra cost and "depends on a number of players agreeing to sign up to a common agreement." For big digital ad campaigns across hundreds of websites, many of the "dozens of different ad-tech middlemen … might not be keen on signing up to a blockchain consortium."
Google, the dominant player in online ads, is not participating in any of the current advertising blockchain projects. The company's senior vice president of ads and commerce, Sridhar Ramaswamy, said the company does have "a small research team looking at blockchain," but deems it "not something super-scalable in terms of the sheer number of transactions it can run."
At Underscore CLT, a startup developing blockchain for digital marketing, president Isaac Lidsky noted that, "digital-advertising exchanges process millions of ad transactions every second, but it can take several minutes for transactions to be recognized in blockchain and hours for payments to be settled."