LINE, known for its popular WhatsApp-style mobile messaging platform, has released a $125 smart speaker in Japan named Clova Wave, beating Amazon and Google to market. LINE has more than 220 million messaging users in the region. The company first announced the speaker device at a conference in June, after unveiling its new digital assistant, Clova. LINE also earlier announced a smart speaker called Champ, based on the LINE Friends characters, but no release date was revealed. LINE is a subsidiary of Naver Corp., South Korea's largest web operator and search portal.
"Similar to other devices on the market," notes VentureBeat, "the Clova Wave allows users to control music playback and request information such as weather updates, while sporting a TV remote control feature and allowing users to read and send LINE messages."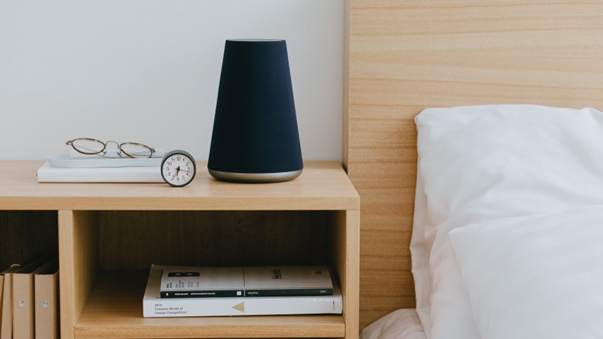 The press release also promises "the ability to carry out a casual, naturalistic conversation with Clova, rather than simply asking one question at a time."
Most of LINE's users are currently in Japan, Taiwan, Thailand and Indonesia. Last November, the company announced it would put its U.S. expansion plans on hold to focus on artificial intelligence and chatbots for the Asian markets.
Smart speaker competition is expected to heat up in the region. Google Home is coming to Japan this month, while Amazon announced it will bring Echo speakers and Alexa to the area later this year.
Topics:
Alexa
,
Amazon
,
Amazon Echo
,
App
,
Artificial Intelligence
,
Asia
,
Champ
,
Chatbot
,
Clova
,
Clova Wave
,
Digital Assistant
,
Google
,
Google Home
,
Indonesia
,
Internet
,
Japan
,
LINE
,
LINE Friends
,
Messaging
,
Mobile
,
Music
,
News
,
Search
,
Smart Speaker
,
South Korea
,
Taiwan
,
Television
,
Thailand
,
TV Remote
,
Virtual Assistant
,
Weather
,
WhatsApp