Although the Ant Group suspended its high-profile IPO last week, Kuaishou Technology, a popular short-video and streaming media platform founded in 2011, is moving ahead. According to sources, the company, whose platform competes with ByteDance's Douyin (TikTok in China), aims to raise about $5 billion and reach a valuation of about $50 billion by filing for an initial public offering in Hong Kong as soon as January 2021. The company was founded by engineers Su Hua, formerly at Google China, and Cheng Yixiao, a Hewlett Packard veteran.
The Wall Street Journal reports that, "Tencent Holdings is one of [Kuaishou's] largest shareholders with a 21.6 percent stake in the company" and other shareholders include Baidu, Sequoia Capital China and "other venture-capital and private-equity firms." According to iResearch, Kuaishou is "the world's second-largest short-video platform by average daily active users," which the company reported as 302 million people who spent 85+ minutes on the app.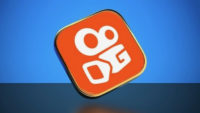 The company also started an e-commerce business in 2018 that generated 109.6 billion yuan ($16.6 billion) in the first half of 2020. Earlier this year, the company raised $3 billion in its sixth private funding round since 2014.
Kuaishou's planned IPO is "the latest in a host of Chinese companies that are seeking listings in Hong Kong, during one of the biggest gold rushes for technology stock investments in years." WSJ states that "companies and their bankers appear undeterred by China's surprise decision to halt the IPOs of Ant." Before the suspensions, "Ant had already collected investor orders that would put it on track to raising at least $34.4 billion in what would have been the world's largest IPO."
Although Kuaishou's plans to go public take place in the context of "rising U.S.-China tensions … the bulk of Kuaishou's users and operations are in China, making it relatively immune to the U.S. tensions and issues facing ByteDance." It is, however, impacted by recent bans in India, which, among dozens of Chinese mobile apps, "included three of its apps." Kuaishou admitted that friction between China and the U.S. and India "may have an adverse effect" on its "business and expansion plans."
Yahoo Finance reports that, by planning a Hong Kong IPO as early as January, Kuaishou ("fast hand") will beat ByteDance to market, although the latter is "said to be in discussions to raise $2 billion before listing some of its businesses in Hong Kong" possibly early next year. Morgan Stanley, Bank of America and China Renaissance Holdings are "joint sponsors" of Kaishou's proposed IPO.
Kuaishou became popular among "users in smaller cities and rural areas … streaming slices of everyday life from harvesting corn to slurping noodles" and has since expanded to bigger cities. CB Insights noted that, at $50 billion, Kuaishou "would surpass SpaceX and Airbnb to become the world's third most valuable startup."
Topics:
Airbnb
,
Ant Group
,
App
,
Baidu
,
Bank of America
,
ByteDance
,
CB Insights
,
Cheng Yixiao
,
China
,
China Renaissance
,
Douyin
,
E-Commerce
,
Google
,
Hewlett-Packard
,
Hong Kong
,
IPO
,
iResearch
,
Kuaishou Technology
,
Morgan Stanley
,
Sequoia Capital
,
SpaceX
,
Streaming
,
Su Hua
,
Tencent Holdings
,
TikTok
,
Video