U.S. District Judge Analisa Torres approved the Justice Department's proposal to terminate the 71-year-old Paramount Consent Decrees, intended to prevent Warner Bros., 20th Century Fox, Paramount and other major studios from owning both the means of production and distribution. Studios such as The Walt Disney Company and Lionsgate that became distributors after the law went into effect were not subject to its rules. Last fall, the Justice Department suggested the Decrees were anachronistic in today's entertainment ecosystem.
Variety reports Torres said, "that termination of the Decrees is in the public interest," adding that, "as Internet movie streaming services proliferate, film distributors have become less reliant on theatrical distribution."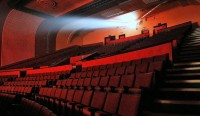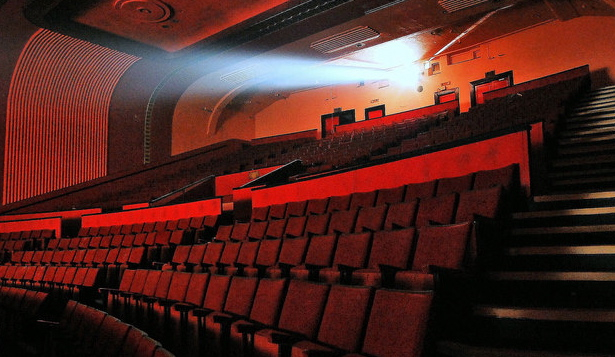 She noted that, "some independent distributors, relying on subscription, instead of box office revenues, currently release movies to theaters with either limited theatrical runs or on the same day as Internet movie streaming services," saying that Netflix "mostly bypasses theaters," even though it plans to release 50+ movies this year. Lifting the Decrees can also be seen as part of "a larger anti-regulatory drive on the part of the Trump administration."
After a two-year sunset period for "block booking" (whereby theaters have to take an entire movie package in one license) and "circuit dealing" (demanding a single license for all theaters in a circuit), studios will be able "to force theater owners to show films limited commercial prospects if they want access to their more popular franchises."
Deadline reports that, with the elimination of the Decrees, studios will again be able to "take significant ownership of theater chains, now in dire straits because of the pandemic … [as well as] engage in a host of business practices that have been prohibited since the late 1940s."
Torres wrote that "changes in antitrust law and administration have diminished the importance of the Decrees' restrictions, while still providing protections that will keep the probability of future violations low." She also noted that, "some of the studios who are bound by the Decrees — RKO, MGM, Warner Bros., Paramount and Fox — no longer exist … [whereas] none of the Internet streaming companies — Netflix, Amazon, Apple and others — that produce and distribute movies are subject to the Decrees."
Torres also pointed out changes in the merger laws, with a 1976 statue that "requires parties to larger transactions to notify federal antitrust agencies so they can conduct a review before a deal closes."
The National Association of Theatre Owners (NATO) warned that ending the Decrees would have an impact on "consolidation of the exhibition business," and independent theater owners stated that, "nothing in existing antitrust law comes close to the elegance and power of the 'theater-by-theater on the merits' mandate that forms the heart of the Paramount Consent Decrees."
Also opposing the elimination of the Decrees was the Directors Guild of America, which claimed that "the changes in the business required greater antitrust oversight."
DOJ Antitrust Division assistant attorney general Makan Delrahim countered that, "without these restraints on the market, American ingenuity is again free to experiment with different business models that can benefit consumers."
Topics:
20th Century Fox
,
Amazon
,
Analisa Torres
,
Antitrust
,
Apple
,
Block Booking
,
Circuit Dealing
,
COVID-19
,
DGA
,
Disney
,
Distribution
,
Donald Trump
,
Exhibition
,
Justice Department
,
Lionsgate
,
Makan Delrahim
,
MGM
,
Movie
,
NATO
,
Netflix
,
Paramount
,
Paramount Consent Decrees
,
RKO
,
Streaming
,
Theater
,
Video
,
Warner Bros.