CES Unveiled is an extravaganza of companies from around the world enticing passersby to try out the latest in wearables, speakers, virtual reality headsets, robots and even connected shoes. The CES Innovation Award winners are highlighted at the event, and this year's honorees introduced a variety of products, including digital imaging, embedded technologies, gaming, headphones, portable media players and accessories, computer hardware and components, home appliances, wearables, AR/VR, and smart energy.
Among the CES Innovation Awards, Wi-Charge (Sands Level 2, Booth #42911) showcased long-range wireless power for mobile and IoT applications, for seamless recharging without user intervention. The charger "delivers safely wireless power across the room and mobile devices placed within range are charged."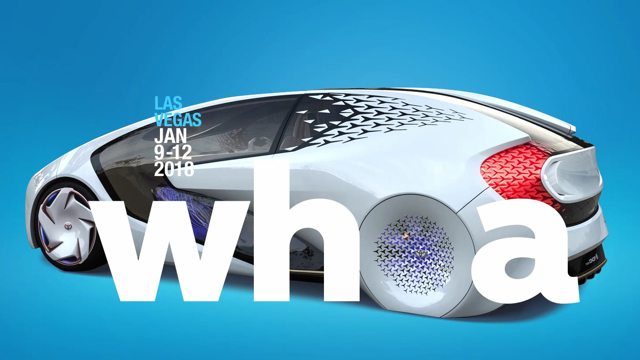 In AR/VR, Looxid Labs (Sands, Level 1, Booth #52907) won for the LooxidVR mobile VR headset that measures eyes and brain waves simultaneously. NUVIZ (Sands, Level 1, Booth #50005) is a user-controlled fully-integrated heads-up display for motorcyclists. Kensington's VeriMark Fingerprint Key offers simple but powerful biometric authentication and supports both Windows Hello and FIDO universal second factor authentication. Intel's Movidius Neural Compute Stick is a USB-based deep learning inference kit and self-contained AI accelerator that delivers deep neural network processing capabilities to host devices at the edge.
Besides the Innovation award winners, there was plenty of interesting and quirky technologies to enjoy. One man demonstrated a wristband that connected with his suitcase; as the man moved around the hall, his suitcase autonomously followed him. Any unauthorized person taking the suitcase from his owner would set off an ear-splitting alarm.
Zhor-Tech provides smart, connected footwear, either as an insert or a shoe. Intended for workplace environments, the shoe does a biomechanical analysis, posture analysis, fatigue detection, slipping detection and, yes, calls for help should a worker fall.
CareOS is a smart mirror, or what the company calls a "smart health and beauty hub for the bathroom." If your bathroom is full of connected devices, this mirror acts as the hub, giving the user updates on weight and other health factors, as well as skin care, makeup and even allows the user to take a selfie.
Noveto introduced a hardware free personal sound system, Sowlo, which delivers sound to the individual's ears by tracking the user's position and dynamically focusing the audio beams.
Topics:
Augmented Reality
,
Biometric Authentication
,
CareOS
,
CES 2018
,
CES Innovation Awards
,
CES Unveiled
,
Connected Devices
,
CTA
,
FIDO
,
Intel
,
IoT
,
Kensington
,
Looxid Labs
,
LooxidVR
,
Movidius
,
Noveto
,
NUVIZ
,
Robots
,
Smart Speakers
,
Sowlo
,
VeriMark Fingerprint Key
,
Virtual Reality
,
VR Headset
,
Wearables
,
Wi-Charge
,
Windows
,
Windows Hello
,
Zhor-Tech