Facebook-owned photo- and video-sharing app Instagram announced yesterday that it plans a change to its advertising strategy that involves more sponsored ads from social influencers. Instagram will offer brands the ability to promote creators' branded content in users' feeds, regardless of whether or not those users follow the influencers creating the content. The move could be lucrative for popular influencers who generate revenue promoting products and services, but may prove frustrating to average users who will subsequently see more unwanted ads in their feeds.
"As we've worked to build the right tools for both business and creators involved in branded content deals, one of the biggest requests from brands to date is the ability to incorporate branded content posts into their advertising strategies," explains Instagram in a blog post.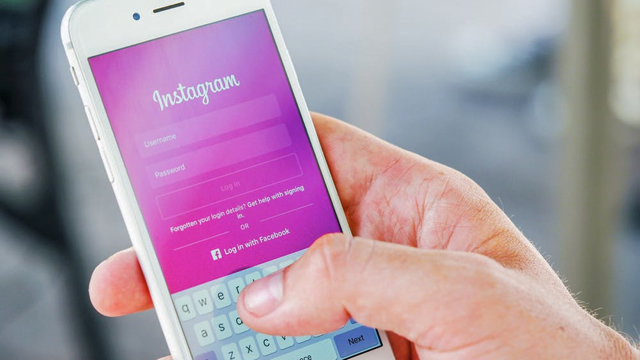 "With branded content ads, businesses have an opportunity to tell their brand stories through creators' voices, reach new audiences and measure impact. Using the tools available on the Facebook ads platform, businesses can reach targeted audiences beyond the people who follow the brand and creator accounts."
Liat Weingarten, VP of brand communications for Old Navy, was quoted in the blog announcement as saying, "we're consistently looking for more sophisticated ways like Branded Content ads to serve partner content to the right shoppers, instead of just throwing it into the social ether. Promoting content directly from an influencer's handle inherently gives the post more authenticity than coming from a brand handle, and we're seeing significantly higher engagement rates using this strategy."
According to Instagram, transparency is important to the change, and users will see a "Paid partnership with" label that accompanies the brand name on each post. The company has reportedly been testing the model since last year.
"Evan Asano, chief executive of Mediakix, an influencer marketing company, said big brands were clamoring to work with influencers and were 'not afraid to drop $500,000 for a spot with Kim Kardashian,' the reality TV star who has nearly perfected the art of monetizing social media," reports The New York Times. "And now there are kidfluencers, nanoinfluencers and captionfluencers."
Instagram presently has about one billion monthly users, and the company claims that 68 percent of its users indicate they regularly use the platform to interact with its content creators.