Deepdub, the Tel Aviv-based tech firm specializing in automated language localization using AI, has raised $20 million in Series A funding led by New York-based global venture capital and private equity firm Insight Partners. The two-year-old Israeli company will use the funds to expand its global sales and delivery reach, bolster R&D and other platform enhancements. The investment follows a year of explosive growth for Deepdub, which in December announced a multi-series partnership with First Look Entertainment's streaming service Topic to dub into English its catalog of international documentary and TV series.
"With its end-to-end platform, Deepdub can decrease the time it takes to complete a dubbing project, allowing content owners and studios to have results in weeks instead of months. What's more, it does this by using just a few minutes of the actors' voices — so the dubbed version sounds more like the original," writes TechCrunch.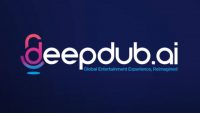 "We are accelerating to a world where AI is now augmenting humanity's creative potential," Insight Partners managing partner George Mathew said in a press release. He described Deepdub as a "great leap forward in global content distribution, engagement and consumption."
As the entertainment industry continues to internationalize, Insight leadership believes Deepdub's artificial intelligence-based natural language processing platform (NLP) is "essential in scaling great content to audiences everywhere."
In addition to Insight, Swift VC has also come aboard as an investor, as existing backers Booster Ventures and Stardom Ventures re-upped for the new round. Angel investors joining this round include former Fox Television Studios president Emiliano Calemzuk and former HBO Max chief content officer Kevin Reilly.
Deepdub is involved in more than just dubbing, but "supports all other aspects of a dubbing project, including the translation, the adapting, and the mix," reports TechCrunch, saying it's "not just an AI platform, it's a full business that includes human experts at every step along the way to help oversee the work and make corrections, as needed."
Where a conventional dubbing process "may take 15 to 20 weeks to convert a two-hour movie into another language, Deepdub can wrap the same project in just about four weeks," TechCrunch writes.
In announcing the Deepdub deal, Topic GM Ryan Chanatry explained that the tech would allow Topic to "closely honor the emotion and tone of the original performances while offering an alternative for when watching with subtitles may not be possible."
London-based Flawless and Los Altos-based Spherex are also riding the boom in AI dubbing, which gained widespread attention with Netflix's global release of the South Korean TV series "Squid Game."