The Huffington Post announced plans to expand its video capabilities with a new 24-hour online video network called HuffPost 24. The announcement arrived just days after Verizon closed its $4.4 billion acquisition of Huffington Post parent company AOL. The network's range of programming will be made available via apps, the HuffPost website, OTT platforms and as VOD. HuffPost Films and HuffPost TV divisions will also be established to produce content for the new network and beyond. Video GM Nathan Brown is currently hiring as part of the the new initiatives.
According to The Hollywood Reporter, "HuffPost 24 will feature live programming, short-form video, original series, documentaries and other video, Huffington Post founder and editor-in-chief Arianna Huffington announced to staff on Thursday morning."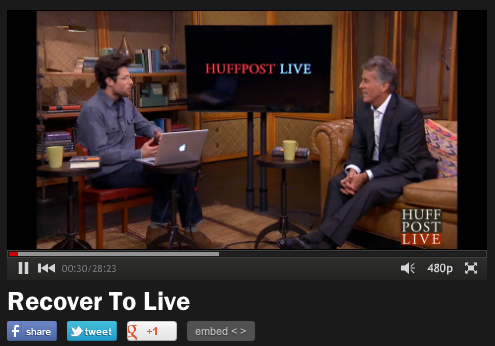 "HuffPost Films will produce, acquire, license and distribute feature-length films while HuffPost TV will develop and produce television projects."
The HuffPost website is being redesigned to emphasize the new video content, which will also include daily news, AOL original programming, content from creator partners such as YouTube stars, and more.
HuffPost 24 is scheduled to launch later this year with plans to "slowly ramp up to a full 24 hours of content," notes THR.
Topics:
Acquisition
,
AOL
,
Apps
,
Arianna Huffington
,
Daily News
,
Distribution
,
Documentaries
,
Film
,
HuffPost
,
HuffPost 24
,
HuffPost Films
,
HuffPost Live
,
HuffPost TV
,
Internet
,
Nathan Brown
,
Network
,
News
,
Original Programming
,
OTT
,
Production
,
Social Media
,
Streaming
,
Television
,
The Huffington Post
,
TV
,
Verizon
,
Video
,
VOD
,
YouTube