Sir Howard Stringer, chairman and former CEO of Sony, announced that he will retire this year. It is anticipated that Stringer will formally stand down at the company's annual shareholder meeting in June. The Welsh-born businessman served as Sony's CEO from 2005 to 2012 and has been with the company for 15 years. Last year, he handed over the chief executive role to Kazuo Hirai, the former head of Sony's video games unit.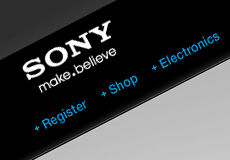 "A new world is opening up for me… one that allows me to complete my plan to retire from Sony, which I expect to do at the conclusion of my term later this year," Stringer said Friday in New York. "That will allow me to move forward with new opportunities I've been presented with lately."
According to the Los Angeles Times, those "new opportunities" include philanthropic work in medicine and education.
Stringer started as a journalist at CBS and later became an executive, serving as president the final seven of his 30 years with the network. He left in 1995 to start interactive television service TELE-TV. He was named Sony CEO and chairman in June 2005.
"He presided over a difficult period for Sony, as the firm restructured and cut costs but struggled to compete with brands such as Apple and Samsung," reports BBC News.
During his tenure at Sony, Stringer initiated a company-wide restructuring intended to bring the company's divisions closer together. "One of the results of a closer-knit Sony was an intense focus on 3D technology throughout 2010 and 2011," notes VentureBeat. "Sony attempted to leverage the PlayStation brand by combining the promise of 3D games on its 3D televisions." He also expanded the company's movie and music businesses and was instrumental in Blu-ray's victory over HD DVD.
Stringer was the first non-Japanese person to serve as CEO of Sony. He is expected to stay on as chairman of the American Film Institute.