CorkyTV pitches its service as "Free TV For Life!" The easy-to-use software, offered by Corky Stanton for sale on Amazon Fire sticks and other streaming devices costing up to $300, lets users stream TV shows and movies from dubious websites. Stanton claims the software is completely legal, placing the responsibility on the user. He represents a new kind of entrepreneur that is raising concern in Hollywood as the entertainment industry continues to battle piracy and copyright infringement.
According to Bloomberg, networking equipment company Sandvine says that, "about 6 percent of households in North America already own digital media players doctored to let them tap unauthorized content."
"It's a huge problem," said MPAA executive Karen Thorland. "It's very user-friendly and growing very swiftly."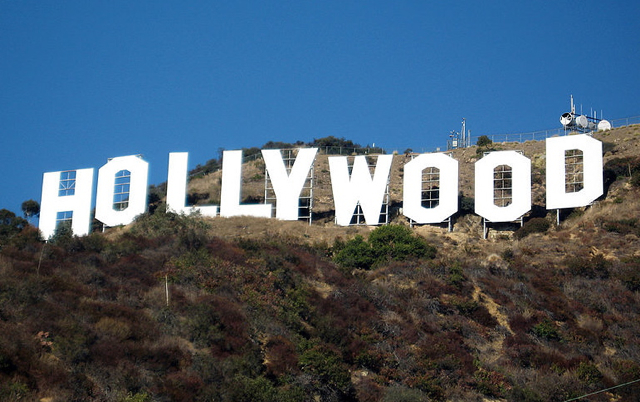 The problem is that, although the EU's Court of Justice ruled against set-top boxes tweaked to enable piracy, in the U.S., says Electronic Frontier Foundation senior staff attorney Mitch Stoltz, Stanton and his ilk "are in trouble only if they encourage their customers to violate copyright laws." Consumers are also free to stream pirated content; they only get in trouble if they download such content.
Some of these modified devices have been for sale on Amazon and other websites, and "black-market retailers of the gadgets may charge a fee of as much as $60 for unlimited access to unauthorized programming."
"There are plenty of users accessing the programming without knowing that it wasn't authorized," said IP attorney Lance Koonce, who represented Dish against a company selling such devices.
The software used most often is Kodi, "a free application originally written for Microsoft's Xbox and maintained by a group of volunteer developers," that also allows users to "download any third-party app out there, including those offering pirated entertainment."
"We aren't necessarily fans of people altering the software for piracy purposes," said Kodi product manager Nathan Betzen, who added that, "we have neither the ability nor the interest in preventing them." The Kodi team, however, has been "issuing take-down notices to Amazon, eBay and Facebook aimed at people selling modified versions of the software to encourage piracy."
One of those is Roku, and spokeswoman Tricia Mifsud said "the company is working with others in the business to combat streaming piracy."
Some entertainment industry players have gone to court, but are forced to issue "Doe" complaints, since they cannot identify developers or operators in question. Koonce says a common problem is that, "most pirating enablers [are] registering their websites anonymously and shifting them around whenever a base server is found out."
"There's always an aspect of Whack-A-Mole," he said. "The aggregate volume of this type of piracy is enormous. You see these boxes everywhere."
Topics:
Amazon
,
Amazon Fire
,
Android
,
Apps
,
CJEU
,
Copyright
,
Corky Stanton
,
CorkyTV
,
Dish
,
eBay
,
Electronic Frontier Foundation
,
European Union
,
Facebook
,
Intellectual Property
,
Karen Thorland
,
Kodi
,
Lance Koonce
,
Microsoft Xbox
,
Mitch Stoltz
,
Movies
,
MPAA
,
Nathan Betzen
,
Piracy
,
Roku
,
Sandvine
,
STBs
,
Streaming
,
Television
,
Tricia Mifsud
,
TV Shows
,
Video