Gray Television inked a deal with Meredith Corporation to acquire 17 TV stations for $2.7 billion, bringing its number of outlets to 101 stations serving 113 markets and reaching 36 percent of U.S. TV households. It is acquiring Meredith TV stations in Atlanta; Phoenix; Nashville; Portland, Oregon and other mid-sized markets. Meredith is refocusing its efforts on magazine publishing and digital assets. Gray will become the No. 2 U.S. broadcaster after Nexstar, with its 116 stations reaching 62 percent of U.S. TV households.
Variety reports that, "the company that is now home to Entertainment Weekly and People will spin off its National Media Group unit to existing shareholders as part of the transaction with Gray," which will pay $14.50 per share in cash to purchase Meredith.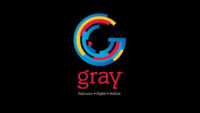 Gray chief executive Hilton Howell noted that, "the television station portfolios, company cultures and commitments to localism of Gray and Meredith are highly complementary." The only overlap between the two companies, notes Variety, is in Flint, Michigan, "where Meredith owns CBS affiliate WNEM and Gray has ABC affiliate WJRT."
Gray plans to sell WJRT "to comply with FCC rules that limit the number of stations that a company or individual can own in a given market." The deal is slated to close by the end of the year, leaving Gray "with a high leverage ratio of 5.3 times annual earnings … [and a] long-term debt load stood at nearly $4 billion as of December."
Last week, Gray also sold seven stations it acquired via its $925 million buyout of Quincy Media to Byron Allen's Allen Media Group. Regarding in-house production, it has invested in Swirl Films in Atlanta and owns its own Tupelo Honey video production service.
The Hill reports that National Media's other magazine titles include Martha Stewart Living, Better Homes & Gardens, InStyle, Allrecipes, Real Simple, Shape and Southern Living.
Other recent media deals include Verizon's sale of its media group (including Yahoo and AOL) to private equity firm Apollo for $5 billion; the $4.8 billion merger of the entertainment divisions of Spanish-language companies Grupo Televisa and Univision Holdings; and News Corp's purchase of Houghton Mifflin Harcourt Books & Media for $349 million and Investor's Business Daily for $275 million.