Google Glass was not mentioned during the keynote of the Google I/O developer conference last month, a tactical shift from all the attention the company has been giving the much-hyped wearable. This time around, Google put a larger spotlight on its Android Wear software that powers devices such as smartwatches, which are more affordable than Glass and currently offer more apps. Smartwatches also are not affected by the social obstacles involved with wearing a camera on one's face.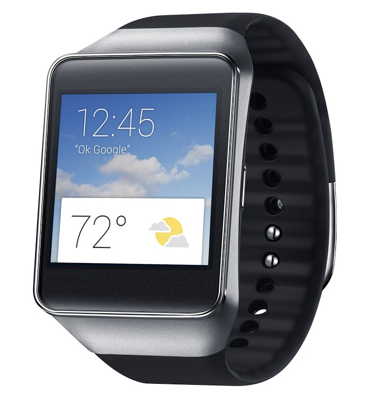 "It's far too early to declare Glass dead," suggests The Wall Street Journal. "The eyewear isn't widely available yet, nor has Google staged any ad campaigns for the device. That may come later this year, when Google is expected to launch Glass officially to consumers."
The hands-free Glass device has generated support from doctors, field service workers and other professionals. It has also secured high-profile partners including vision insurance company VSP Global, and Luxottica Group, which is designing Glass frames through its popular brands Oakley and Ray-Ban.
Google also hired Ivy Ross, formerly of Art.com, as the first dedicated exec to oversee the Glass project.
"But Glass will face tough comparisons against smartwatches," notes WSJ. "Though made for different body parts, both products are designed primarily to give users a quicker way to get information or check messages without taking out their phones. For example, Google says notifications in smartphone apps will show up on both Android-powered watches and Glass."
Smartwatches are more affordable than the $1,500 Glass. Samsung's Gear Live, for example, runs $199. And not only do watches have more apps, but the app approval process for Glass can be time consuming (conversely, approval for smartwatch apps commonly run as little as 90 minutes).
Despite a shift in focus, Google still envisions a future in which different Android devices will work well together. "We see wearables as an emerging new chapter in computing," said Timothy Jordan, staff developer advocate at Google. "Whether it's something worn on the wrist or above the eyes, all of our wearable devices are built on Android."
Topics:
Advertising
,
Android
,
Android Wear
,
Art.com
,
Developer
,
Developer Conference
,
G Watch
,
Gear Live
,
Google
,
Google Glass
,
Google I/O 2014
,
Ivy Ross
,
LG
,
Luxottica Group
,
Marketing
,
Oakley
,
Ray-Ban
,
Samsung
,
Smartphone
,
Smartwatch
,
Software
,
Timothy Jordan
,
Vision Insurance
,
VSP Global
,
Watch
,
Wearable