Google has developed a new measurement tool to determine the number of people who are watching, ignoring or skipping video advertisements. Revenue from digital video ads, although expected to grow in the coming year, still trails far behind the money generated by TV ads. Google aims to use the measurement tool as an effective way to draw marketers to the idea of digital video ads. Neal Mohan, Google's vice president of display and video advertising spoke about the new tool at CES.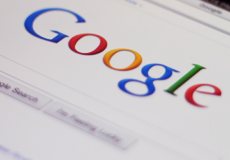 Advertisers using the measurement tool via Google's DoubleClick ad services will have an insight into information that details whether or not ads are being viewed. Marketers can then use the given information to make adjustments to their campaigns.
Bloomberg reports "online-video ad spending is projected to climb 30 percent to $7.8 billion this year in the U.S." According to eMarketer, the TV market is currently nine times that size.
"Video is the preferred means by which brand advertisers connect with their consumers," Mohan said. "It's a way to make them sort of laugh, make them think, have them make that emotional connection."
The new measurement tool is available to advertisers and publishers using Google's DoubleClick ad service. The tool will later be implemented for video content on YouTube.
According to Bloomberg, Google also pointed out that its "new Partner Select program, which offers premium video content on various sites, has attracted more than 50 publishers, broadcasters and brands."