Google is getting closer to becoming a jack-of-all-trades as the company takes on another role: car-shopping service. With its new approach (being tested in Northern California), search pages related to vehicles will include a Google link that offers details on local car dealerships by vehicle I.D. and sticker prices. However, by current law, Google is not allowed to make any profit on the car dealership transactions.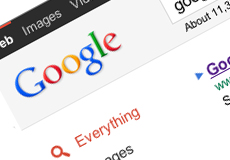 "Clicking the link to an individual car will show more details on that vehicle," explains Wired. "On the right, a sidebar lists the dealer's address and phone number, as well as a big red 'get quote' button. Right now, clicking 'get quote' will only send a dealer your first name and a proxy phone number and email address. Google will only forward dealers' calls and emails to you a limited number of times before cutting them off to keep them from pestering you forever."
According to Wired, Michael Shum, the general manager of the Toyota Sunnyvale dealership in Silicon Valley has had much success from the site's service. Over the past year-and-a-half that he has been working with Google, it has generated roughly seven percent of his dealership sales.  The inventory system itself is linked directly to Google. In the event of a new car arriving on the lot, it will show up immediately on the search engine's page. However, he doubts that the company will ever have their own "buy now" option.
"It would never happen for the majority. People are apprehensive," Shum says. "It's a difficult decision. It's the second biggest purchase you will make in your lifetime." Also, legal concerns are a reason why the site probably has not created its own buy option.
Brian Pasch, CEO of PCG Digital Marketing, says that due to current franchise laws, Google cannot sell the cars themselves. But dealers are offering tools on their sites that allow potential car buyers to have their credit checked and make depsoits online.
"Google couldn't officially sell the car," Pasch says, "but they could really facilitate the entire transaction."
While there is no specific confirmation about expanding the service, the company offered Wired this statement: "We are continuing to get feedback to make improvements to the beta feature, and look forward to helping to connect more users who are looking to purchase a car with the dealers who can get them the cars they want. We do not have any expansion plans to announce at this time."