Among the most talked-about things at this year's South by Southwest conference are a camera that automatically takes photos every 30 seconds, a new gaming console and a gadget that allows people to control their computers and other devices by waving their hands. It is estimated that at least two-dozen panels, talks and presentations at this year's SXSW involve a new device or gadget.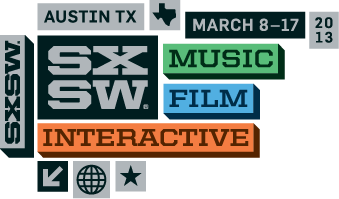 According to Hugh Forrest, director of the technology portion of South by Southwest, that's a higher frequency than in previous years. "We always hope to be a showcase for new products and ideas in technology and that is reflected this year," he said.
"The new emphasis on devices over software reflects a much larger shift in the startup and tech world, driven by tools like crowdfunding and 3D printing that make it cheaper, faster and easier to create prototypes. The trend is accelerating partly because of the popularity of and excitement around small companies making items like wearable fitness devices as well as smartwatches developedby Pebble and smart thermostats created by Nest," reports The New York Times.
Historically, SXSW has been known for new software services, rather than hardware announcements. "Twitter, Foursquare, GroupMe and Highlight all got their inaugural push on those convention center grounds," notes the article.
"This is where software development is going," said Oskar Kalmaru, one of the founders of Memoto, a company that makes a Kickstarter-financed wearable automatic camera that takes pictures at 30-second intervals, creating a kind of personal photographic memory. "The innovating new technology is hardware that has a software component."
This industry shift comes, not coincidentally, at a time when costs of designing and building hardware are dropping. Those drops have "prompted a wave of creativity and innovation that echoes the software boom a decade or two ago in Silicon Valley," writes NYT.
Other tech companies at SXSW this year include Samsung, Leap Motion, Lytro, Ouya, Jawbone, Supermechanical and Makerbot.
Topics:
Camera
,
Jawbone
,
Kickstarter
,
Leap Motion
,
Lytro
,
MakerBot
,
Ouya
,
Samsung
,
Silicon Valley
,
Software
,
South by Southwest
,
Startup
,
Supermechanical
,
SXSW