With Internet users posting an increasing amount of information online, the question has arisen regarding what happens to that data once an individual passes on. Google may now have an answer with its new Inactive Account Manager. With this technology, users of any Google service can set a time to delete their "digital life" or send selected elements to a person of their choosing, after the account or accounts become permanently inactive.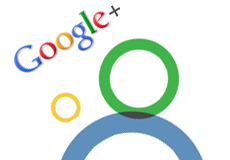 "With the Inactive Account Manager, you can set up a very straightforward procedure for what should happen to your data after your account becomes inactive 'for any reason,'" reports TechCrunch. "First, you set up a timeout period (three, six, nine or twelve months of inactivity). After that, you can either have all of your data deleted," or a trusted contact who you have selected can receive data from your Google services.
If a Google account is deemed inactive, the company sends a text message along with an email to a backup address. If the user answers and validates the information, then the account is active again. If no response is provided, then action is taken based on the Inactive Account Manager settings.
In the case of a family member or interested party who is not designated in the settings, a Google spokesperson said the company "will honor the preference you've made in Inactive Account Manager to the extent permitted by law."
"The move comes after increasing concern about problems encountered by families who have been trying to access or shut down accounts on sites such as Facebook after the sudden death of relatives, and amid controversy over the proposed 'right to be forgotten' that the European Union is trying to introduce over digital information," explains The Guardian.
"Other online services have different ways of dealing with this situation," notes TechCrunch. "Facebook, for example, says it can't provide others with the login information for a deceased user's account, but it does have a procedure in place for 'memorializing' accounts. Twitter has a slightly more complicated system that's more akin to how Gmail used to handle the accounts of deceased users and which involves sending copies of birth certificates, drivers licenses and signed statements (and an optional clipping of a newspaper obituary) to Twitter."
"We hope that this new feature will enable you to plan your digital afterlife in a way that protects your privacy and security — and make life easier for your loved ones after you've gone," says Andreas Tuerk from Google.
Topics:
Data
,
Data Protection
,
Email
,
European Union
,
Facebook
,
Gmail
,
Google
,
Online Privacy
,
Privacy
,
Privacy Protection
,
Security
,
Social
,
Twitter