In 2011, Google launched Google+, an ambitious social media endeavor to rival Facebook and other emerging social media sites and apps. Under Google+, the company premiered Google Photos and Google Hangouts, two products that despite the social network's shortcomings, have been well received by the public. In an attempt to further develop these and other Google+ products, the company plans to launch these products into separate services with new management in place to oversee their development.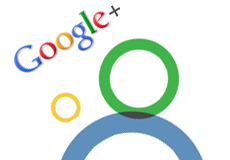 According to Quartz, Google+ has "reported to have more than 2 billion profiles, but fewer than 6 million active users," compared to Facebook's 1.3 billion monthly active users. Despite a low user activity, Google+ facilitated a tremendous boost in new Google accounts, which in turn, increased the user base of Google's other services such as Gmail and Google Maps.
Originally, Google hoped its social network would grow to become a useful tool to measure and track the activity of logged-in users. Such information "is important to advertisers that drive Google's business, who want to know whether the user who saw an ad on a desktop computer later purchased the item from a smartphone," The Wall Street Journal explains.
To Google's disappointment, Google+ failed to deliver as much valuable information about user activity as it had hoped.
With the future of Google+ in question, Google has decided to strip the social network of its most popular product offerings, to launch and develop them as separate entities.
At the Mobile World Congress in Barcelona earlier this week, Sundar Pichai, head of Android, announced that Google thinks of "photos and communications as big news areas. Internally we are organizing ourselves to support that."
Google VP Bradley Horowitz recently announced he will oversee Google's Photos and Stream products.