Google and Apple have been developing dashboard systems that would allow drivers to power the center screen of their automobile with the use of a smartphone. The systems have been designed to make driving safer for cellphone users. While neither company has confirmed when these dashboards would be available, there is speculation that they will arrive soon. More than two dozen car makers have reportedly agreed to support Google's Android Auto, Apple's CarPlay, or both systems.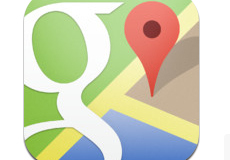 At Google, the Android Auto team "tried to figure out how to minimize distraction during tasks people frequently do while driving, while also deciding what should be prevented in the car altogether," The New York Times reports. The team led by project manager Andrew Brenner designed a driver's distraction lab to test different features on the dashboard system. The test revealed which features to include and which to omit completely.
The Transportation Department's voluntary guidelines require that "no action should take more than two seconds," NYT explains.
Unlike on a smartphone, the Android Auto display lacks both "back" and "recent" buttons. There is no access to video streaming and there are limitations to social media and text messages. Additionally, Google Maps has been reconfigured to read better with larger font and less congested street images.
"Apps on the screen are optimized for speed: glance, touch and eyes back to the road," NYT adds.
Android Auto has commitments from nearly two dozen automakers, including General Motors, Audi, Honda and Hyundai. Apple reportedly has similar partnerships and some automakers are planning to support both systems.
Ford is expected to accommodate both Android and Apple users by implementing Android Auto and CarPlay on all its cars next year.
Some automakers originally planned for systems of their own, but struggled with features such as voice recognition and costly GPS updates.
Topics:
Andrew Brenner
,
Android Auto
,
Apple
,
Audi
,
CarPlay
,
Dashboard
,
Driving
,
Ford
,
General Motors
,
Google
,
Google Maps
,
GPS
,
Honda
,
Hyundai
,
Navigation
,
Safety
,
Smartphone
,
Transportation Department
,
Voice Recognition