Chinese app TikTok has had a tumultuous few weeks. After being banned in India due to political tensions between that country and China, TikTok ceased its activities in Hong Kong in response to its concerns about the mainland's imposition of a natural security law. In the U.S., the Trump administration is considering limiting the app's access to its users. Now, sources say the U.S. Justice Department and Federal Trade Commission are probing allegations that TikTok has violated a 2019 agreement on children's privacy.
The Wall Street Journal reports that, according to Sensor Tower, "in the U.S., TikTok was the second most downloaded app after Zoom in the first half of 2020 … [with] 184.7 million U.S. downloads to date across the App Store and Google Play." That makes the U.S. TikTok's "third largest market in terms of new users in the first half of the year, after India and Brazil."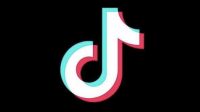 Secretary of State Mike Pompeo stated that, "with respect to Chinese apps on people's cellphones, we can assure you the United States will get this one right," although he offered no details on how the U.S. will proceed with TikTok, owned by Beijing-based ByteDance.
WSJ notes that, "the Chinese government's decision to wall off the country's Internet once helped its tech companies grow by shielding them from foreign competition, but the idea of erecting national boundaries in cyberspace now threatens the future of the first Chinese Internet company to enjoy mainstream global appeal."
TikTok has taken several steps to "distance itself from its Chinese roots," including hiring American Kevin Mayer as its new chief executive and considering moving its headquarters out of China. Sources reported that, "shares of Bytedance recently traded on the secondary market at a valuation that implies a market capitalization of $150 billion."
Reuters reports that TikTok's "latest bump in the road" is the U.S. investigation into whether it broke a 2019 agreement on children's privacy. According to TikTok, "about 60 percent of [its] 26.5 million monthly active users in the United States are aged 16 to 24."
The Center for Digital Democracy, Campaign for a Commercial-Free Childhood (CCFC) and others asked the FTC and Justice Department for the investigation, claiming that, "TikTok failed to delete videos and personal information about users age 13 and younger as it had agreed to do, among other violations." TikTok responded that, in the U.S., they "accommodate users under 13 in a limited app experience that introduces additional safety and privacy protections designed specifically for a younger audience."
CCFC campaign manager David Monahan reported that FTC and Justice Department officials "met via video with representatives of the groups to discuss the matter."
Related:
TikTok, Once an Oasis of Inoffensive Fun, Ventures Warily Into Politics, The Wall Street Journal, 7/8/20