Twitter estimates the percentage of its accounts that are fake is less than 5 percent, but some independent researchers think that number is closer to 9 percent. Fake accounts are a big market for those looking to boost their popularity and influence on Twitter, despite efforts by the social networking site to weed out the imposters. One man who manages 10,000 robot accounts for roughly 50 clients offers a glimpse into the market.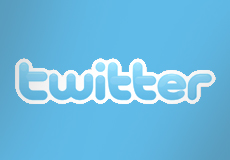 Common practice in Jim Vidmar's business is to buy up thousands of fake accounts for cheap and then program them to follow his clients, who want to increase their Twitter clout. "Surrounded by a dozen computers at his home overlooking a golf course near the Las Vegas Strip," The Wall Street Journal reports, "Vidmar has been buying fake accounts and unleashing them on Twitter for six years."
"The fake accounts remain a cloud over Twitter Inc. in the wake of its successful initial public offering," notes the article.
"Twitter is where many people get news," Sherry Turkle, director of the MIT Initiative on Technology and Self, tells WSJ. "If what is trending on Twitter is being faked by robots, people need to know that. This will and should undermine trust."
One reason WSJ notes robots continue to be a problem is because Twitter doesn't limit users to just one account. Plus, they don't have to use their real names. But last spring, Twitter used a research team's filter that blocked 95 percent of new fake accounts.
This made it more difficult for people like Vidmar's fake account suppliers, who had to make their fake accounts appear less spammy by attaching photos and details to the accounts. "But Mr. Vidmar and others say the underground market quickly adapted," WSJ writes. The cost of fake accounts went up, "but marketers and researchers say the black market is again thriving."
Tony Benson hired Vidmar to promote his Twitter account, a move the performer describes as "the best decision I ever made."
"Vidmar's robots made the rapper, known as Philly Chase, a trending topic so often around Philadelphia that he attracted attention from local newspapers," explains WSJ. "Prominence on Twitter led to gigs, fans and ways to promote his videos, Mr. Benson says."
Topics:
Account
,
Black Market
,
Block
,
Business
,
Cost
,
Fake
,
Filter
,
Follow
,
Followers
,
Independent
,
IPO
,
Market
,
Marketers
,
Marketing
,
MIT
,
Network
,
News
,
Offering
,
Popularity
,
Program
,
Public
,
Researchers
,
Robot
,
Self
,
Sherry Turkle
,
Social
,
Social Media
,
Spam
,
Technology
,
Trend
,
Trending
,
Tweet
,
Twitter
,
Underground
,
Users
,
Value
,
Vidmar