Bravo is one of the first networks to make use of Facebook's new Keyword Insights API. Scanning private posts of the social networking site's 100 million-plus users, Bravo is taking advantage of the feature — introduced in September — by running keyword searches during new episodes of the "Real Housewives" TV shows and using the data for social engagement during reruns. The reruns are referred to as the "social edition" versions, which include tweets and comments from the stars.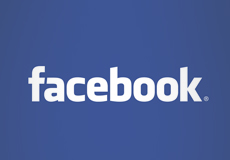 For example, according to Variety, "in this Tuesday's social-edition airing of 'Real Housewives of Atlanta,' the show's enhanced content included this tidbit about show star Kandi Burress: 'Kandi is popular with the gentlemen! 60 percent of people posting about Kandi on Facebook were men!'"
Ellen Stone, executive VP of marketing for Bravo and Oxygen Media, says the new data "has given us richer information to keep fans engaged."
"Anytime you have more data, that lets you better cater to your community," Stone tells Variety. Though it can be difficult to tell just how much social media improves TV ratings, so far, the social editions of "Real Housewives" episodes have "delivered 73 percent higher ratings among the 18-49 demo and 79 percent higher ratings among total viewers."
"Beyond using the Facebook keywords info on-air, Bravo over time will gain marketing insights to refine its social messaging," notes the article. "And, in the future, she expects to use the Keywords Insights to feed the stats back to users on Facebook."
One thing the Facebook data — which Bravo hires analysis firm Mass Relevance to sort through — doesn't indicate is whether the Facebook posts and comments are positive or negative. "That would give us even more opportunity to have a conversation with our audience," Stone says.
Topics:
Analysis
,
API
,
Bravo
,
Cable
,
Comments
,
Community
,
Content
,
Data
,
Engagement
,
Episode
,
Facebook
,
Insights
,
Keyword
,
Marketing
,
Mass Relevance
,
NBCUniversal
,
Network
,
Oxygen
,
Posts
,
Private
,
Ratings
,
Real Housewives
,
Reruns
,
Search
,
Shows
,
Site
,
Social Media
,
Social TV
,
Stone
,
Television
,
TV
,
Tweet
,
Variety