To compete with live social platforms including Snapchat and Twitter, Facebook is testing a new feature that allows users to access public content and friends' posts from live events. To start, the social network is offering live streams from the Lollapalooza music festival in Chicago to users anywhere in the United States. The feature will be available through "Place Tips," a recent feature for accessing friends' posts and info based on location. With the music festival, Facebook will make that information available remotely.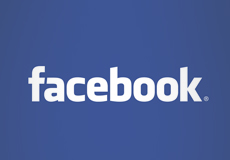 According to The Wall Street Journal, Facebook hopes the feature will allow users to immerse themselves in events they are not attending. The company intends to move into real-time event coverage to better compete with similar offerings from Snapchat and Twitter.
"Snapchat launched the 'Our Story' feature, which allows attendees at an event to post pictures and videos to a single stream, last year at the Electric Daisy Carnival," reports WSJ. "They have since expanded the idea to Snapchat Live, where they broadcast everything from athletic events to the removal of the Confederate flag from the South Carolina statehouse."
Twitter is expected to release a feature nicknamed "Project Lightning" by the end of the year, which will feature a live content button on home screens.
Rather than curating content from all users, however, Facebook's offering also features content from users' friends. The Lollapalooza launch is a test; the company says it plans to further explore related applications.