Facebook is designing its own custom hardware, including computer servers and networking switches — and other companies are following suit. The Facebook engines are being rebuilt so that they are more affordable, more efficient, and enable the company to easily expand its own networks. Other companies are taking a similar approach, creating a new market for custom networking gear and other hardware. Facebook shares its networking designs as part of the Open Compute Project.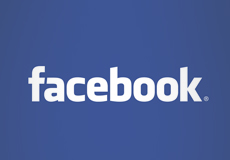 Facebook's custom networking equipment transmits data among its computers and the Internet. These new designs are optimized for Facebook's operations and now they are cheaper and simpler than the servers sold by Cisco, Juniper Networks, IBM, and Hewlett-Packard.
The Wall Street Journal reports Cisco is emphasizing more software innovations and IBM sold its mass-market server business to stay afloat in the changing market.
Other companies are trying to implement their own custom hardware. AT&T is rebuilding its own network. Google, Amazon, and Microsoft are doing the same thing. Often, these tech giants buy new hardware from Asian companies like the Taiwan-based Quanta Computer.
Facebook shares its designs with the rest of the world through the Open Compute Project. Though it's not quite open-source just yet, Wired reports that Facebook will eventually make the designs available that way. These designs may help other smaller companies get their own hardware up and running.
"We think that it will be very interesting to other companies," said JR Rivers, who runs a company that builds custom networking equipment. "There may be form-factor modifications along the way, but the architecture is pretty obvious and having them drive helps gets the manufacturers to line up, thus opening up the whole ecosystem."
Rivers says he's already working with 200 other companies to customize their own networks and make it easier to expand.