Facebook has hired the team behind WaveGroup Sound, a California-based company that specializes in audio production for games. The company has produced tracks for "Guitar Hero," "Rock Band" and "Dance Dance Revolution," and has also produced sound for a variety of startups, hardware devices and mobile apps. The WaveGroup team will serve as the full-time in-house sound design team for Facebook. The group is expected to focus on sound for Facebook's external apps.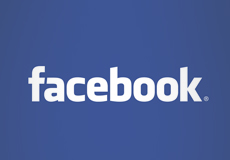 WaveGroup Sound has already created in-app sounds for Messenger, SlingShot and Instagram Bolt as a contractor.
Prior to Facebook, WaveGroup created the music for "Star Wars: Commander," the iOS game. It also created the sound for the Jawbone Era and the Jambox speaker series.
"Perhaps the company's most visible work has had a lot to do with producing cover versions of existing songs that separate the tracks, making them especially easy for people to remix or use in other interesting ways," reports TechCrunch. "This kind of thing could come in handy at FB, too, in terms of helping to build tools that let users remix and share their own content, a la Facebook 'Look Back' video."
The move suggests that Facebook is looking more into becoming an app-building studio.
Topics:
Android
,
App-Building Studio
,
Apps
,
Audio Production
,
Bolt
,
Dance Dance Revolution
,
Facebook
,
Games
,
Guitar Hero
,
Instagram Bolt
,
iOS
,
Jambox
,
Jawbone Era
,
Look Back
,
Messenger
,
Mobile Apps
,
Rock Band
,
Slingshot
,
Social Media
,
Sound
,
Sound Design
,
Star Wars: Commander
,
Video
,
WaveGroup Sound