Facing the Senate Judiciary Committee on Tuesday, Facebook, Google and Twitter executives responded to questions on why they didn't recognize Russian-linked accounts earlier. In response, the rueful executives said their companies were working on ways to curb the activity of foreign governments, terrorists and criminals and prevent them from exploiting social media. On the other hand, however, those same Silicon Valley companies face a public that is far from united over whether they should curb free speech.
The Wall Street Journal reports that, "the tech companies emphasized that only a fraction of the total political content that appeared on their platforms had any links to foreign governments, particularly Russia."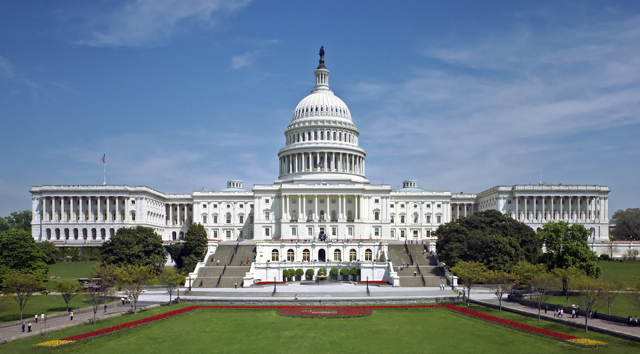 Still, Twitter revealed that, "there were about 288 million automated, election-related tweets from accounts tied to Russia between Sept. 1 and Nov. 15, 2016," and Facebook reported that, "126 million people on Facebook saw Russian-backed content from a single pro-Kremlin firm called the Internet Research Agency."
Facebook general counsel Colin Stretch came under special scrutiny by congresspersons that asked about "policies toward hate speech and terrorism, ad-targeting capabilities and how they manage their role in political discourse in the U.S. as well as in developing countries like Myanmar."
Among the senators who "appeared irked by the amount of time it took tech companies to detect and disclose the extent of the Russian activity on their platforms," Senator Patrick Leahy (D., Vermont) noted that many Facebook pages still on the site "appeared similar to those created by the Internet Research Agency," and Senator Al Franken (D, Minnesota) pointed out that Facebook ads were bought with rubles. Senator Lindsey Graham (R., South Carolina) dubbed "nefarious activity on social media" as "the national security challenge of the 21st century."
Although they assured Congress that they "understood their civic responsibilities to ensure that hateful, misleading, false or propagandistic content is better policed," the tech executives "expressed hesitation in endorsing new legislation."
According to Bloomberg, Facebook told Congress that it will "double its safety and security staff to 20,000, including contract workers, by the end of 2018." The company "had just over 20,000 total employees at the end of June." "We need to understand the behavior and we need to have the capacity both as a company and as an industry to be able to track it and eradicate it," said Stretch.
The three tech company executives also appeared in back-to-back sessions before the House and Senate Intelligence Committee on Wednesday (see updates below).
Related:
Senators Press Tech Executives but Split on Russia's Role in Trump's Win, The New York Times, 11/1/17
New Facebook Data Shows Russians Targeted Users by Race, Religion, Politics, The Wall Street Journal, 11/1/17
These Are the Ads Russia Bought on Facebook in 2016, The New York Times, 11/1/17
Live Updates: Facebook, Google and Twitter Testified Before Congress Again, Recode, 11/1/17
Eight Revealing Moments From the Second Day of Russia Hearings, Wired, 11/1/17
Topics:
Ad-Targeting
,
Advertising
,
Al Franken
,
Colin Stretch
,
Congress
,
Facebook
,
Federal Government
,
Foreign Attacks
,
Free Speech
,
Google
,
Internet Research Agency
,
Kremlin
,
Lindsey Graham
,
Myanmar
,
Patrick Leahy
,
Presidential Election
,
Propaganda
,
Russia
,
Search
,
Security
,
Senate
,
Senate Judiciary Committee
,
Silicon Valley
,
Social Media
,
Terrorism
,
Tweet
,
Twitter