Facebook is sharing more technology, announcing that the Open Compute Project (OCP) — formed by the Silicon Valley company — has accepted its contribution of the Wedge 100 top-of-rack Ethernet switch that transmits data at 100 gigabits per second (Gbps). The company has already utilized many such switches in production inside its data centers, and the announcement signals that Facebook is committed to sharing the infrastructure that lets it handle large-scale data-heavy applications at an economic price point.
VentureBeat spoke with Facebook network team manager Omar Baldonado, also co-lead of OCP's networking program, who reports that, "as Facebook builds out new data center infrastructure, it's equipping racks with these Wedge 100 switches, as opposed to putting them in the place of all the existing Wedge 40 switches with 40-gigabit Ethernet that were previously accepted by the OCP last year."
The Wedge 100 enables data to travel faster and also has a design "that's easier for employees to deal with inside Facebook's facilities."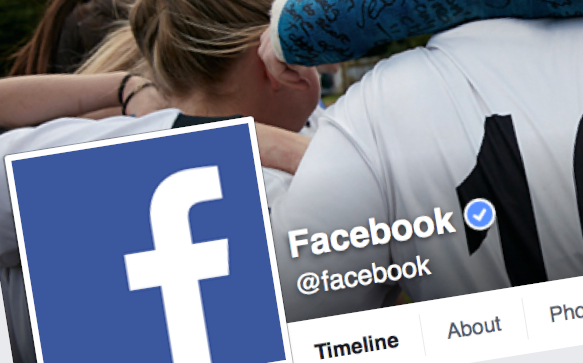 In addition to any economic benefit of relying on its own technology, Facebook will have more control with its switch. "I think a lot of it is flexibility and programmability that we get, where we can roll out features more quickly, and bug fixes," said Baldonado. "We really strive to update our software across our fleet of switches weekly, and the reason this actually becomes even more important at the 100-gig layer is because there's just that much more traffic going through the network."
Cisco, Arista and other "major networking hardware companies" also offer 100Gbps switches; one original design manufacturer, Accton, is already selling the Wedge 100 "under its Edgecore brand." Other Wedge 100 providers include Big Switch Networks, Ubuntu and Apstra. Other companies are building the software that runs on top, including startup SnapRoute's FlexSwitch software.
Business Insider reveals that, with OCP, Facebook has "created an entire ecosystem of companies that are, collectively, taking on Cisco," which, says IDC, owns 59 percent of the market. One insider says that "OCP has a cult-like following … The whole industry, Internet companies, vendors, and enterprises are monitoring OCP." OCP has board members from Facebook, Goldman Sachs, Intel and Microsoft, and OCP conferences "draw in tens of thousands of people."
An inside source reports that an Apple team quit en masse when it was told it couldn't participate with OCP, prompting Apple to join OCP. The team that left Apple founded SnapRoute. Facebook vice president of infrastructure Jason Taylor told Business Insider that the company "will soon be upping its assault on Cisco by releasing an even faster piece of optical networking equipment currently in development."
Topics:
Accton
,
Apple
,
Apstra
,
Arista Networks
,
Big Switch Networks
,
Cisco
,
Edgecore
,
Enterprise
,
Ethernet
,
Facebook
,
FlexSwitch
,
Gigabit Network
,
Goldman Sachs
,
IDC
,
Intel
,
Internet
,
Jason Taylor
,
Microsoft
,
Networks
,
OCP
,
Omar Baldonado
,
Open Compute Project
,
Silicon Valley
,
SnapRoute
,
Social Media
,
Ubuntu
,
Wedge 100