The Federal Aviation Administration (FAA) just announced its rules for drones, in advance of the holiday shopping season when consumers are expected to purchase 700,000 of them. The rules, which call for all owners to register their drones in a national database with their names, home and email addresses, is aimed at allaying safety fears and encourage responsible ownership. This is the first time that owners have been required to register what are also known as unmanned aircraft systems.
The New York Times reports that the regulations come at a time when "drones have been flown more frequently over parks, sports stadiums and backyards, and lawmakers and the public have grown more vocal about the need for new regulations." Online registration will open on December 21 and will be free for 30 days; after that time, the fee for each individual drone user will be $5 for a three-year period.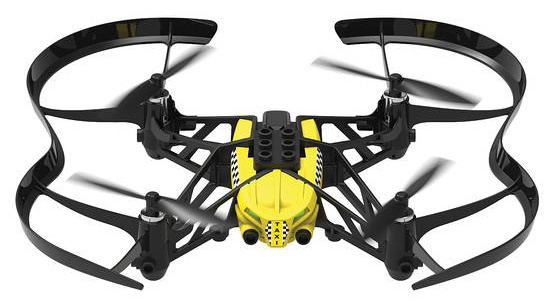 New owners must register before their first flight. Those who owned a drone prior to December 21 must register by February 19, 2016. Drone owners must carry their registration card and put the registration number on any drone they own prior to a flight. Failure to follow these regulations "could result in criminal penalties of up to three years' imprisonment, or $27,000 in fines."
Drone manufacturers and hobby groups have already complained that the $5 registration fee will "harm their businesses and discourage new users," but the bigger problem is how the FAA intends to enforce the regulations. The FAA plans to work with local law enforcement to prevent drones from flying above 400 feet, at night and within five miles of an airport.
"In practice, the FAA doesn't have the resources to police all illegal activity," says Lisa Ellman, a partner at the Washington D.C. law firm Hogan Lovells. "But the broader hope is that it will create a culture of accountability, and people will willingly participate."
The European Parliament tasked the European Commission with drafting guidelines that address safety and privacy concerns.