To help create a unified digital market, the European Union just agreed to so-called portability, which will allow subscribers to access their online services as they travel from one EU country to another. When the EU introduced its Digital Single Market (DSM) in May 2015, Europe's film/TV industry, which licenses its content territory-by-territory, promptly opposed it, especially the provision that would allow people in the EU to buy content on other countries' digital platforms. The Motion Picture Association of America shares these concerns.
Variety reports that portability is a political victory for Andrus Ansip, the European Commission vice president who launched the plans for the DSM and is now in charge of it. The agreement, between the Commision, the European Parliament and the EU Council of Ministers, which represents its 28 member states, will "allow consumer to use their online subscriptions to films, sports events, e-books, video games or music services when traveling within the EU."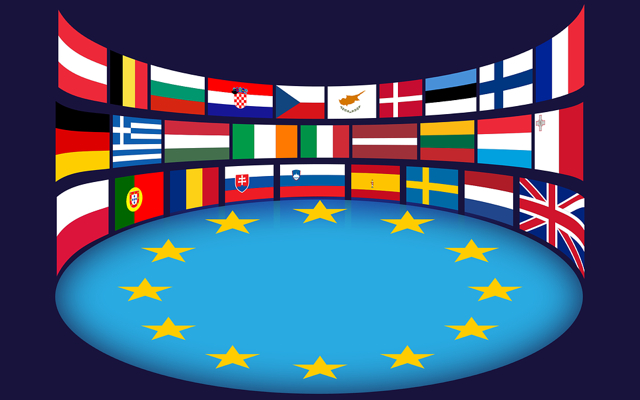 The platforms impacted by this provision include video-on-demand (Netflix, HBO GO, Amazon Prime, Mubi, Chili TV), online TV (Viasat's Viaplay, Sky's Now TV, Voyo), music streaming (Spotify, Deezer, Google Music) and online games (Steam, Origin). All these services have until the beginning of 2018 to make necessary changes to comply with the provision.
The portability provision is actually "the least contentious of DSM regulations being advanced by the European Commission." Ansip is now eager to "modernize EU copyright rules and ensure a wider access to creative content across borders."
Copyright overhaul, first announced in mid-September, would put the "country of origin" principle that applies to cable and satellite programming extended to broadcasters' online services. That means that, "if a broadcaster is licensed to serve one jurisdiction in the EU with an online service, they would be authorized to serve that online service to all EU member states."
The European film/TV industry, along with the MPAA, considers this "a far more serious threat to the territory-by-territory licensing of their movies and TV shows … [and] are already fighting tooth and nail to ensure that safeguards to territorial licensing are included in any future new copyright regulation." The topic is certain to be "one of the major narratives" of the Berlin Film Festival, which opens February 9.
Related:
Concerns Loom Over a Data-Sharing Pact to Protect Privacy of Europeans, The Wall Street Journal, 2/8/17
Topics:
Amazon Prime
,
Andrus Ansip
,
Berlin Film Festival
,
Chili TV
,
Copyright
,
Deezer
,
Digital Single Market
,
European Commission
,
European Parliament
,
European Union
,
Gaming
,
Google Music
,
HBO GO
,
Licensing
,
Movies
,
MPAA
,
Mubi
,
Music
,
Netflix
,
Origin
,
Portability
,
Sky
,
Sports
,
Spotify
,
Steam
,
Subscribers
,
TV Shows
,
Viaplay
,
Voyo