The European Parliament passed a non-binding resolution that calls for banning law enforcement's use of biometric surveillance, including facial recognition. The vote signals what Parliament is willing to adopt as part of the Artificial Intelligence Act being developed by the European Commission. Members of the European Parliament (MEPs) advocate for a permanent ban on automated recognition of individuals in public spaces in addition to the use of private facial recognition databases such as those developed by companies including New York-based Clearview AI. 
The Parliament's biometric surveillance resolution calls for a permanent prohibition of law enforcement using automated analysis of human traits including gait, fingerprints, voice, DNA and other biometric signals.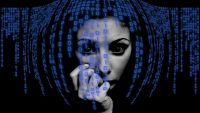 As a legal tool, the MEPs claim biometric surveillance poses risks including discrimination, privacy rights violations and data intrusion in addition to being an affront to human dignity. People should be monitored only when suspected of criminal activity, according to the resolution, which passed by a vote of 377-248 with 62 abstentions, reports Engadget.
The politicians remarked on evidence that AI-based identification systems have higher misidentification rates for minorities, LGBTIQ people, senior citizens and women. As a result, the MEPs say, "algorithms should be transparent, traceable and sufficiently documented," with open-source options being used wherever possible, Engadget explains.
"These potential risks are aggravated in the sector of law enforcement and criminal justice, as they may affect the presumption of innocence, the fundamental rights to liberty and security of the individual and to an effective remedy and fair trial," the European Parliament said.
The resolution comes as the European Union is working on new AI rules to regulate both the public and private sectors, ZDNet writes. MEPs have also called for a ban on "social scoring systems which seek to rate the trustworthiness of citizens based on their behavior or personality," adds TechCrunch.
Separately, the EC is said to be preparing an antitrust charge against Apple for its Apple Pay system. The impending charge takes issue with the tech company allowing the NFC chip in iPhones and iPads to be used only with Apple Pay. The EC is said to be vexed over Apple refusing competitors access to the payment system in its mobile devices.