Last week, Epic Games revealed its plans to fund, introduce and market new multi-platform video games, under the new Epic Games Publishing division. Epic Games stated that it will fund "up to 100 percent of all game development costs … studios will retain 100 percent control of their intellectual property … [and] once costs are recouped developers will earn at least 50 percent of profits." Epic games also acquired Cubic Motion, which offers automated performance-driven facial animation technology.
Ars Technica interprets Epic Game's plan to mean that, "if a developer pays for more of its dev costs, it might stand to claim more profit-sharing in the long term," but notes that, "Epic has not clarified that point." Epic Games chief executive Tim Sweeney said this is "the publishing model we always wanted for ourselves when we worked with publishers [as an independent game studio]."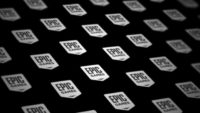 But Ars Technica wonders if "EGP games [will] ever be available outside of Epic Games Store on PC, and/or will those games console versions launch later than their PC versions to give Epic Games Store any form of timed exclusivity." It also asks whether "EGP partners [can] develop separate games as indie efforts or for other publishers while they're part of an EGP deal."
Remedy Entertainment (which made "Control," Ars Technica's 2019 Game of the Year) has signed on as an EGP partner, as did Playdead and genDESIGN, the latter led by "Fumito Ueda, the director responsible for PlayStation-exclusive classics 'Ico' and 'Shadow of the Colossus'." All three will release their new games through Epic Games Publishing; EPG stated that details on the titles and "additional developers and games" should arrive "in the coming months."
VentureBeat reports that Cubic Motion, just acquired by Epic Games, has helped the company create photorealistic virtual humans with its end-to-end hardware and software facial animation system. The purchase price was not disclosed, but the acquisition follows on the heels of Epic Games' purchase of 3Lateral, "another digital human company."
Cubic Motion chief executive Gareth Edwards stated the company's interest in working with Epic Games on pushing the boundaries of digital human technology. Sweeney noted that, "with Cubic Motion bringing their computer vision and animation technology and expertise to our digital human efforts, Epic along with our team at 3Lateral are one step closer to democratizing these capabilities for creators everywhere."
VB reports that, "Cubic Motion's expertise has been integral to several noteworthy Unreal Engine real-time demonstration." The company's facial animation was also used on games from Sony Interactive Entertainment and Insomniac Games.
Topics:
3Lateral
,
Computer Vision
,
Cubic Motion
,
Digital Humans
,
Epic Games
,
Epic Games Publishing
,
Epic Games Store
,
Facial Animation
,
Fumito Ueda
,
Game Consoles
,
Gareth Edwards
,
genDESIGN
,
Insomniac Games
,
PCs
,
Playdead
,
PlayStation
,
Remedy Entertainment
,
Sony Interactive Entertainment
,
Tim Sweeney
,
Unreal Engine
,
Video Games