Dreamscape Immersive, a location-based VR startup, is joining forces with Nickelodeon to produce a new intellectual property aimed at children and families. The company, which is headed by former Disney and DreamWorks veterans, just raised $30 million in its Series B round of funding, led by AMC Entertainment with investments from Nickelodeon, 21st Century Fox and Warner Bros. as well as Majid Al Futtaim, VRSense Solutions, and Image Nation Abu Dhabi. Bold Capital Partners, a Series A investor, also joined the second round.
VRScout reports that, "VRSense Solutions, a developer of VR backpacks will be responsible for advancing Dreamscape hardware development, Middle Eastern lifestyle conglomerate Majid Al Futtaim will focus its efforts on expanding the startup globally and media company Image Nation Abu Dhabi will assist in developing a large catalogue of immersive experiences."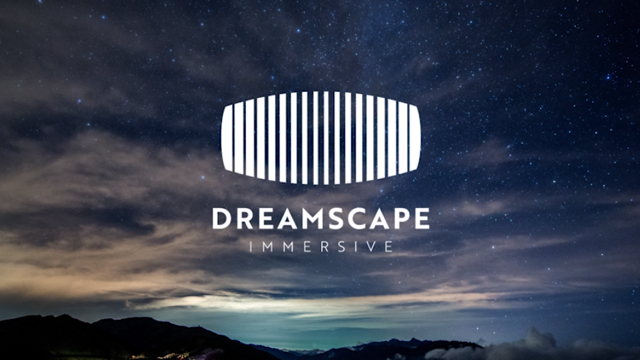 Advisors on the Dreamscape project include "filmmaker Gore Verbinski ('Pirates of the Caribbean,' 'The Ring'), composer Hans Zimmer ('Inception,' 'Interstellar'), production designer Rick Carter, former Warner Bros. executive Dan Fellman and former Disney COO Tom Staggs."
"We started Dreamscape Immersive with the fundamental belief that strategic partners will be key to our success," said Dreamscape chief operating officer Aaron Grosky.
Dreamscape Immersive's first VR center will launch in early 2018 at the Westfield Century Mall in Los Angeles; the company has "plans to open another six locations at various AMC theaters across North America and the U.K."
UploadVR reports that the Series B financing round is "intended to help the company build more locations alongside securing quality content for its VR centers." Dreamscape reveals that it relies on a "body-mapping tech developed by a Swiss research foundation." Accurate full-body tracking is lacking in The VOID, which, like IMAX, is "looking to build VR arcades and attractions."
"If Dreamscape can deliver full-body tracking before the competition," it says, "it might offer the startup an edge in rolling out VR attractions worldwide."
Topics:
21st Century Fox
,
Aaron Grosky
,
AMC Entertainment
,
Bold Capital Partners
,
Dan Fellman
,
Disney
,
Dreamscape Immersive
,
DreamWorks
,
Gore Verbinski
,
Hans Zimmer
,
Image Nation Abu Dhabi
,
IMAX
,
Majid Al Futtaim
,
Nickelodeon
,
Rick Carter
,
The VOID
,
Tom Staggs
,
Virtual Reality
,
VR Backpacks
,
VRSense Solutions
,
Warner Bros.
,
Westfield Century Mall