Disney's new streaming service Disney+ now has 86.8 million global subscribers and is growing so fast that the company expects it to triple to 260 million by 2024. The subscription VOD service has already passed Disney's previous guidance, which stated it hoped to reach between 60 million and 90 million subscribers by that date. Disney has ratcheted up enthusiasm on its investor days, with bullish predictions in large part based on high-profile shows through its Marvel and Lucasfilm franchises as well as Disney Animation and Pixar Animation. 
The subscription price is due to rise to $7.99 in March 2021. Disney executive chair Bob Iger, who stepped down as chief executive officer in February, now aims to ensure the creative pipeline is "vibrant."
The Wall Street Journal explains that Disney+ "added more than 13 million subscribers between early October and early December." Disney chief executive Bob Chapek reported its "intensified focus on its direct-to consumer business during an investor presentation," adding that it will debut "dozens of its film and show directly on Disney+." The company plans to add 100+ new titles, 80 percent of which will debut on Disney+.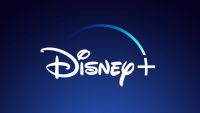 Disney media and entertainment distribution chair Kareem Daniel stated that the company "plans to release its movies under three different models: a traditional theatrical release; a simultaneous theatrical and Disney+ release; and exclusive Disney+ premieres."
Comcast, the nation's largest cable operator, will also boost the fortunes of Disney+ and ESPN+ by offering it on its Xfinity set-top boxes. Disney plans a theatrical release for Marvel's "Black Widow" in May, with Daniel stating that movie theaters are important to "help establish major franchises that are at the heart of our Disney flywheel."
The New York Times reports that, at Disney's investor presentation, it became clear that, "never have Disney's content engines been turbocharged like this," with a "blitz of new Star Wars' projects, including 10 television shows — two of which will be 'Mandalorian' spinoffs, another that will follow C-3PO and R2-D2 — and a new theatrical film, 'Rogue Squadron,' directed by Patty Jenkins … the first female filmmaker in the 43-year history" of the franchise.
Making up the rest of the 100 announced projects are "at least 15 Disney-branded movies are in the works for Disney+ … [with] multiple sports dramas fill out the slate, including one based on the life of the Milwaukee Bucks star Giannis Antetokounmpo." Marvel has at least 10 series in the works as does National Geographic. Disney+ spent $2 billion on programming this year, with its annual content budget expected to rise to about $8.5 billion in 2024. But Iger emphasized that, "as we increase our output, the emphasis will always be on quality, not volume."
NYT notes that, "Wall Street has started to value Disney less as an old-line entertainment company … and more of a streaming colossus in the making; as a result, its shares "reached roughly $160 in after-hours trading on Thursday, an all-time high."
Topics:
Bob Chapek
,
Bob Iger
,
Comcast
,
COVID-19
,
Disney
,
Disney Animation
,
Disney Plus
,
ESPN Plus
,
Giannis Antetokounmpo
,
Kareem Daniel
,
Lucasfilm
,
Marvel
,
National Geographic
,
Patty Jenkins
,
Pixar Animation Studios
,
Star Wars
,
Streaming
,
Subscription
,
The Mandalorian
,
Theatrical Release
,
Wall Street
,
Xfinity