As the COVID-19 pandemic continues to dramatically change the work landscape, Amazon plans to retrain 29 million people globally in cloud-computing skills by 2025. In addition to building on existing programs, Amazon will invest in new ones by teaming with schools, nonprofits and other organizations. Last year, Amazon earmarked $700 million to retrain 100,000 of its own workers. Some of those trained in the new programs may find employment at Amazon or in other companies that use Amazon Web Services.
The Wall Street Journal reports that, "the free training could support those looking to prepare for entry-level support positions or in helping existing engineers broaden their expertise in areas like machine learning or cybersecurity." Amazon Web Services vice president Teresa Carlson noted that, "the company hears almost daily from its clients that they can't find the right people to fill technical jobs as many organizations move their applications and processes to the cloud."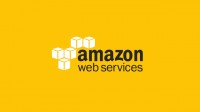 "We need our customers to have the right skills if they're going to go through a digital transformation," she said.
Amazon, which did not reveal the cost of the ambitious new training programs, "hired 275,000 full- and part-time employees in the U.S. since the start of the year," only to find that they were lacking in skills.
"When you spend as much time as we do hiring people and getting the right people on board, it's kind of frustrating when you bring them on and you're having to spend another year or more getting their skills up to speed," Carlson explained. "We see it ourselves, so we put these programs into place. We hear it from our customers and our partners, and it's the right thing to do."
Amazon's training courses can, mostly, be taken remotely through the company or its partners, and "content varies widely" from a "two-day program [that] prepares students to work as entry-level fiber-optic fusion-splicing technicians" to more advanced ones on Cloud Practitioner Essentials and machine learning skills.
WSJ notes that, "the push could help millions of workers navigate career changes without incurring steep debt at a time when many find themselves out of work and burdened by student loans." An Amazon-commissioned study by Accenture "found that 33 million Americans could double their income, earning a median salary of $35 an hour, by gaining new training" in so-called opportunity jobs "or those in industries deemed at low risk of automation that are expected to grow."
Amazon's cloud division generated $11.6 billion in sales in the quarter ending September 30, up 29 percent from a year earlier, so "more sophisticated cloud skills might be crucial to Amazon's business." Microsoft and Alphabet, Amazon's cloud rivals, "have seen strong growth in the sector as users embrace their services, as have companies such as Zoom Video Communications that provide cloud-based products to facilitate remote working and teaching."
Topics:
Accenture
,
Alphabet
,
Amazon
,
Amazon Web Services
,
AWS
,
Cloud
,
Cloud Computing
,
Coronavirus
,
COVID-19
,
Cybersecurity
,
Employee Training
,
Fiber Optic
,
Fusion Splicing
,
Machine Learning
,
Microsoft
,
Remote Learning
,
Remote Working
,
Skills Training
,
Teresa Carlson
,
Training
,
Zoom Video Communications