Apple has begun building its own cellular modem for smartphones, to replace those now purchased from Qualcomm, according to Apple senior vice president of hardware technologies Johny Srouji. He added that it is one of the few wireless chips that Apple designs, along with the W-series in the Apple Watch and U1 Ultra Wideband (UWB) chip in the iPhone. In addition to reducing costs, moving the modem in-house could eventually lead to cellular connectivity becoming a standard feature for the iPad, Apple Watch and other devices.
As a standard feature, you would not "need to choose a cellular model but it will be there if you want it," explains Macworld. "It's probably going to take a while though. Intel was developing its own 5G modem for years before it abandoned the project, and even Qualcomm's first-gen 5G modem had issues with heat and power. But as Srouji said, 'Long-term strategic investments like these are a critical part of enabling our products and making sure we have a rich pipeline of innovative technologies for our future.'"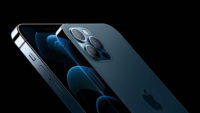 Srouji noted that Apple's work is helped by the 2019 purchase of Intel's modem business for $1 billion. Qualcomm shares fell as much as 6.3 percent in extended trading.
Bloomberg reports that, "Srouji did not say when the cellular modem would be ready to ship in products, but a 2019 patent agreement between Apple and Qualcomm includes a six-year licensing pact." In a meeting with Apple employees, Srouji also "highlighted Apple's other work on chips, including the new M1 processors in the latest MacBook Air, MacBook Pro and Mac mini," which will constitute a "family" of Mac chips.
To achieve this, Apple "has been hiring engineers from Qualcomm for years to help it build the modem, and has offices focused on the effort in San Diego, at its Cupertino, California headquarters and in Europe." According to Bloomberg data, Qualcomm currently gets "about 11 percent of its revenue from Apple, while Intel gets roughly 7 percent of sales from the iPhone maker."
Apple Insider reports that rumors of Apple designing its own modem "date back to 2014, but more recent reports suggest Apple solidified plans for its modem team as it battled Qualcomm in court." In 2017, Apple sued Qualcomm over patent licensing fees and "reading the writing on the wall, Intel ceased development of its 5G modem tech and ultimately sold the corresponding patent portfolio to Apple."
Although Apple hasn't stated when its first modem would debut in a shipping product, prior reports claimed it would appear in 2022.
The Verge reports that Apple's announcement isn't "much of a surprise," since the company bought Intel's smartphone modem business. Its settlement with Qualcomm resulted in Apple paying the chipmaker $4.5 billion and "getting the Qualcomm chips it needed to build this year's 5G iPhones." It notes that Apple "could build a better performing radio and offer better battery life, like it did with its new ARM chips vs. Intel."
Topics:
5G
,
Apple
,
Apple Watch
,
ARM
,
Battery Life
,
Bloomberg
,
Cupertino
,
Intel
,
iPhone
,
Johny Srouji
,
Licensing
,
M1 Chip
,
Mac mini
,
MacBook Air
,
MacBook Pro
,
Mobile
,
Modem
,
Patent
,
Qualcomm
,
Smartphone
,
U1 Chip
,
UWB
,
Wireless