Dish has inked a 10-year agreement to use AT&T as its primary network provider as part of the company's transition to becoming a nationwide wireless operator. Effective immediately, the deal replaces T-Mobile as Dish's principal partner and is a potential forerunner to an eventual DirecTV-Dish merger. Dish will pay AT&T at least $5 billion over the next decade to use the latter's 4G and 5G networks. Dish founder Charlie Ergen nearly sold his company to AT&T in 2007, but his push for last-minute changes squashed the deal.
CNBC reports that, since then, AT&T acquired DirecTV and WarnerMedia for $167+ billion, including debt. AT&T then sold a 30 percent stake "in its pay-TV operations, including DirecTV, to private equity firm TPG and formed a new company … [and then] three months later … announced plans to spin off WarnerMedia, for which it paid more than $100 billion in 2018."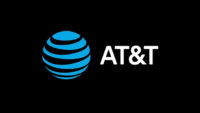 Dish's Ergen has discussed offering wireless service for 10+ years, and finally "capitalized on an opening to get government support as a fourth competitor when T-Mobile and Sprint merged last year."
But Dish "needs a partnership with an existing nationwide wireless provider because it doesn't have a national network of its own," hence the partnership with AT&T. Dish, which already "owns billions of dollars of wireless spectrum," previously struck a deal to use T-Mobile's network as its MVNO (mobile virtual network operator), but "arguments over T-Mobile's decision to shut down its code division multiple access [CDMA] network may have pushed Dish to seek a new deal."
The deal with T-Mobile expires in 2027. "With an MVNO deal past 2027, Dish can focus on denser markets and leave rural to AT&T," said MoffettNathanson analyst Craig Moffett. "Dish desperately needs an MVNO to fall back on past 2027, because the economics of building to rural are awful, and a network that doesn't have rural isn't tenable."
New Street Research analyst Jonathan Chaplin stated that the deal with AT&T "increases the likelihood that Ergen and AT&T chief executive John Stankey attempt a Dish-DirecTV merger down the road."
AT&T chief Randall Stephenson stepped down last year, and "the wireless giant is reorganizing itself around 5G and can use the $5 billion Dish will give AT&T over the next 10 years to pay down debt from its two enormous acquisitions of WarnerMedia and DirecTV." Still, noted Chaplin, "regulators would need to feel comfortable that a Dish-DirecTV would be beneficial for consumers."
The Verge reports that, "the deal takes effect immediately and comes at a time when relations between Dish and T-Mobile … are particularly strained." Dish revealed that the deal is nonexclusive and "that some of its customers will likely continue to connect to T-Mobile's network."
Dish owns "Boost Mobile, Ting, and Republic Wireless MVNOs, which operate on other carrier networks." It purchased Boost Mobile "in the T-Mobile/Sprint acquisition deal, as part of a scheme to set the company up as the fourth wireless carrier in the U.S."
For more information, access the Dish Newsroom.
Topics:
4G
,
5G
,
AT&T
,
Boost Mobile
,
CDMA
,
Charlie Ergen
,
Craig Moffett
,
DirecTV
,
Dish
,
John Stankey
,
Jonathan Chaplin
,
Merger
,
MoffettNathanson
,
MVNO
,
New Street Research
,
Pay TV
,
Randall Stephenson
,
Republic Wireless
,
Sprint
,
T-Mobile
,
Ting
,
TPG
,
WarnerMedia
,
Wireless