As Americans stay home during the coronavirus pandemic, Republican and Democratic lawmakers are revisiting the issue of closing the digital divide, as part of an effort to spur economic recovery and improve the U.S. competitive edge. House communications and technology subcommittee chair Mike Doyle (D-Pennsylvania) noted that, "having affordable broadband — it's not a luxury, it's a necessity." Both parties have stated interest in pushing legislation, noting that the pandemic gave impetus to the issue.
The Wall Street Journal reports that Senate Commerce Committee chair Roger Wicker (R-Mississippi) stated the push for affordable broadband is "one of the silver linings" of the pandemic. The issue has stalled over the years "largely because of the huge costs involved in serving many remote regions, and lack of agreement on funding sources."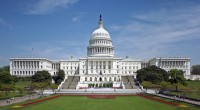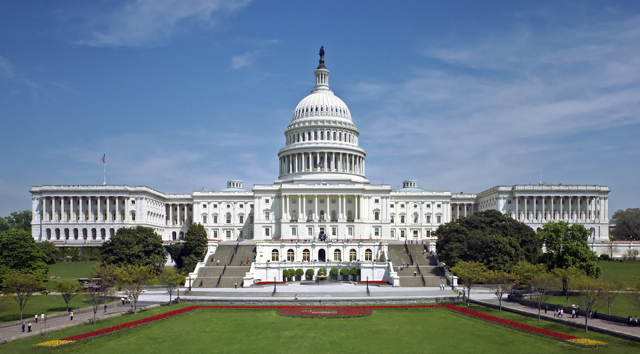 Although, in March, President Trump and House Speaker Nancy Pelosi both said that they "would push infrastructure legislation, including major broadband components, as part of the coronavirus recovery," attention shifted elsewhere. "As a result," says WSJ, "the effort to advance a broadband infrastructure package is still coming together."
The Federal Communications Commission is about to release a report stating that, "the number of Americans lacking access to high-speed broadband declined by more than 14 percent in 2018." Some proponents, however, "have questioned government estimates" since, according to data, "many millions more have broadband access but can't afford the service … [and] soaring use of smartphones has also given many people an excuse not to buy home broadband service."
Currently, the Universal Service Fund, administered by the FCC, is "the biggest existing program" for telecommunications subsidies, but "rising demand" is straining the service. FCC commissioner Jessica Rosenworcel, a Democrat, noted that this system "had its last grand rehab in 1996." She has "clashed with the commission's Republican majority over how to modernize the program."
FCC chair Ajit Pai, a Republican, stated that, "between 2016 and 2018, the number of Americans without access to high-speed home broadband fell by 30 percent."
Senator Shelley Moore Capito (R-West Virginia) suggested that the existing subsidy programs are "too damn slow," noting that she hears from physicians in her state who are unable to use telemedicine because of the lack of broadband access. Many school systems have also been hobbled by the lack of broadband to use remote learning programs.
In upstate New York, Hartford Central School District superintendent Andrew Cook reported that, "fewer than half of the families have access to high-speed Internet." "My biggest concern is when we come back next year, what that gap of learning is going to be," he said.